MAPEX – Home Ownership Campaign 2019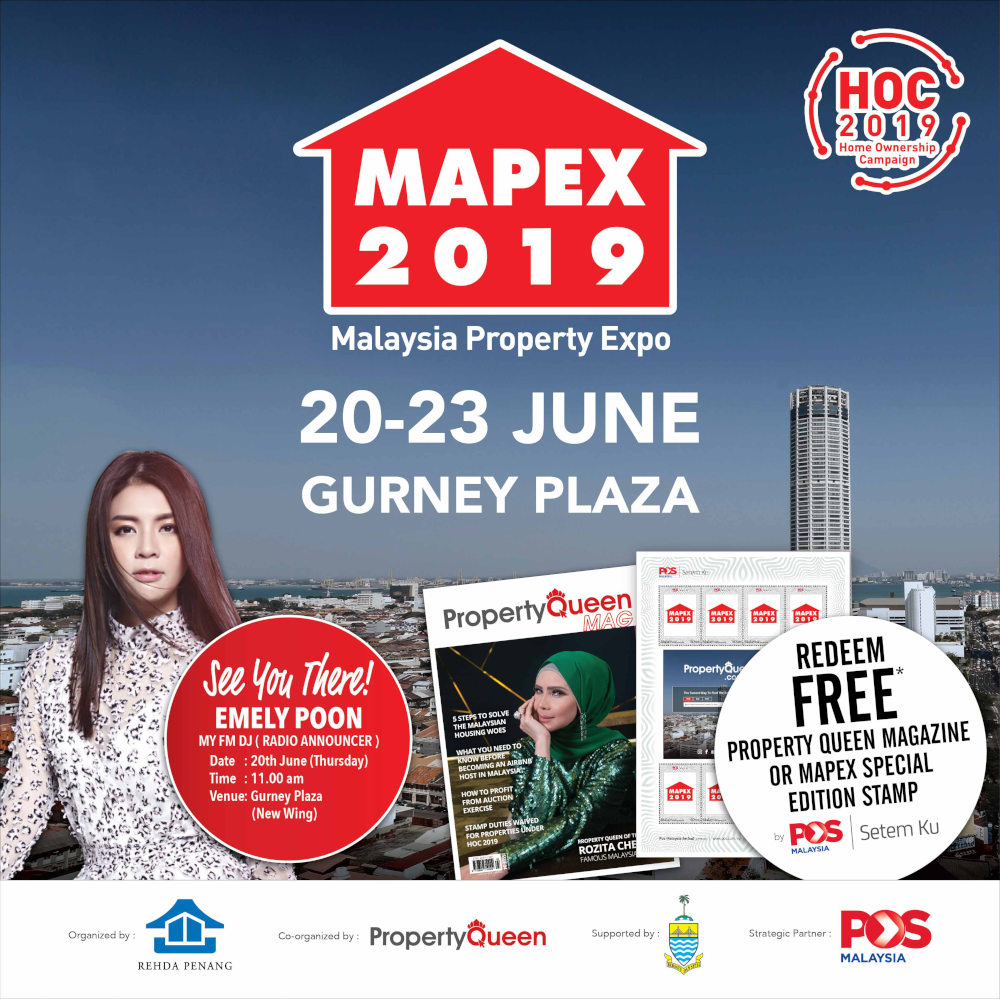 For those of you who want to enjoy the benefits of what the HOC 2019 campaign has to offer, it's not too late! Make your way to the Malaysian Property Expo (MAPEX-HOC 2019) at Gurney Plaza Penang from 20th June – 23rd June 2019!
Organized by the Real Estate and Housing Developers' Association (REHDA) Malaysia, the MAPEX- HOC 2019 will be held at the Gurney Plaza in Penang from 20 to 23 June (Thursday-Sunday) from 10am to 10pm.
Make sure to mark your calendars and join MAPEX – HOC 2019 this 20th – 23rd June at Gurney Plaza, Penang ( new wing )! Don't miss out on the last chance to enjoy the HOC 2019 campaign packages offered and grab the great deals while you can before the campaign ends! You won't know what you've missed until it's gone!