MPSP collaborates with Intel on Smart City project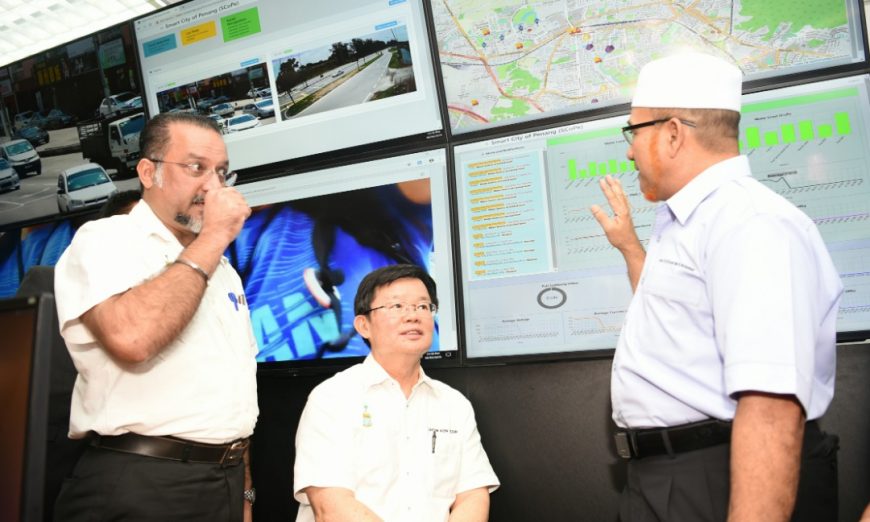 Seberang Prai Municipal Council (MPSP) is taking another step to achieve the state's vision of becoming a smart city by implementing Internet of Things (IoT) and Artificial Intelligence (AI) to solve issues.
MPSP president Datuk Rozali Mohamud said the programme was a collaborative effort with Intel Microelectronics (M) Sdn Bhd to develop a Smart City project called Smart City of Penang (Scope).
He said the project would tackle four main issues plaguing the mainland — traffic congestion, flash floods, solid waste management and environmental issues.
"As part of its corporate social responsibility (CSR) programme, Intel has worked with us to develop this to further improve our monitoring and also take necessary action promptly whenever needed," he said at the launch at MPSP's headquarters, here, today.
Also present were Chief Minister Chow Kon Yeow and state Local Government, Housing, Town and Country Planning Committee chairman Jagdeep Singh Deo.
Intel developed Dashboard so that MPSP personnel are able to monitor the situation in real time by integrating the existing system used by the local council.
For flash flood alerts, MPSP has installed sensors at 12 hotspots to monitor water levels.
The Dashboard enables MPSP personnel to monitor water levels in real time and issue notifications when danger levels are reached.
This enables MPSP to deploy its personnel quickly to the scene.
Meanwhile, the Environment Monitoring System will monitor the temperature, humidity and air quality.
"If we take the Sungai Kim Kim issue in Johor (for instance), this system will alert us and the other relevant authorities to act before it harms the people," he said.
Closed-circuit television cameras (130 installed by MPSP and 64 by Intel) allow the council to monitor traffic flow.
Rozali said the system could also be used to detect vehicles making illegal entries at certain route which could lead to traffic congestion.
"For Jalan Chain Ferry, for instance, lorries cannot use the road during peak hours.
"So, these cameras can identify the vehicle type and also its registration plate number and record it.
"We will channel it to the Road Transport Department (RTD) for action to be taken," he said, adding that the system also provided data for the local council to improve the roads.
It can also be used to monitor the movements of garbage trucks.
Source: NST Online