Bukit Kukus paired road to continue, expected to complete by mid 2020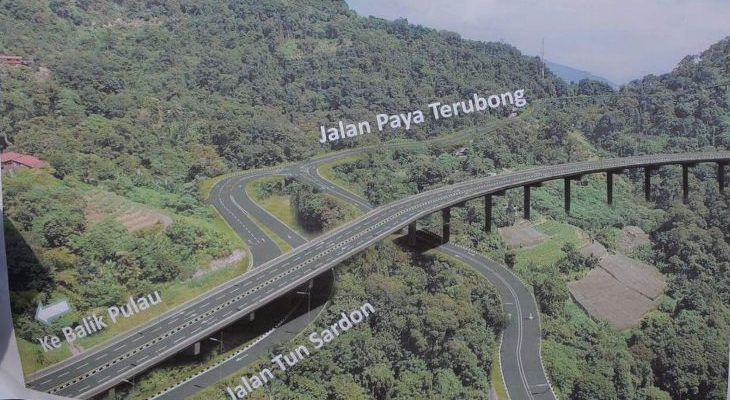 The stop-work order for Yuta Maju Sdn Bhd, the contractor for the RM545.6mil Jalan Bukit Kukus paired roads project, has been lifted by the Department of Safety and Occupational Health (DOSH).
In view of this, the Penang Island City Council has also lifted its stop-work order from Monday.
The city council said the contractor would now focus on slope mitigation works besides preparing an assessment to increase the safety precautions at the worksite.
"The contractor will also prepare a 'method statement' for work done at the site," it said in a statement yesterday.
According to the city council, Yuta Maju Sdn Bhd has also hired more consultant engineers to design temporary job scopes and to monitor work at the site.
"At the moment, the project is 73.24% complete and we expect the project to be completed in mid-2020. Stricter checks will be carried out by the project consultants and the council itself will also ensure the work is done according to the specifications," it said.
It was earlier reported that the project may be completed in late 2020 or later as it faces uncertainty over the stop-work order following a landslide in October last year.
The landslide saw 12 containers on a slope crashing down and killing nine foreign workers and injuring four people after 14 concrete beams, measuring 25m long each, fell onto a slope in Jalan Tun Sardon days earlier.
It is learnt that a crane operator had accidentally knocked down one of the beams laid on the ground, causing others to fall onto the slope.
DOSH subsequently issued a stop-work order on Oct 17 last year after the mishap.
Source: TheStar.com.my