Penang Sky Cab alignment may be revised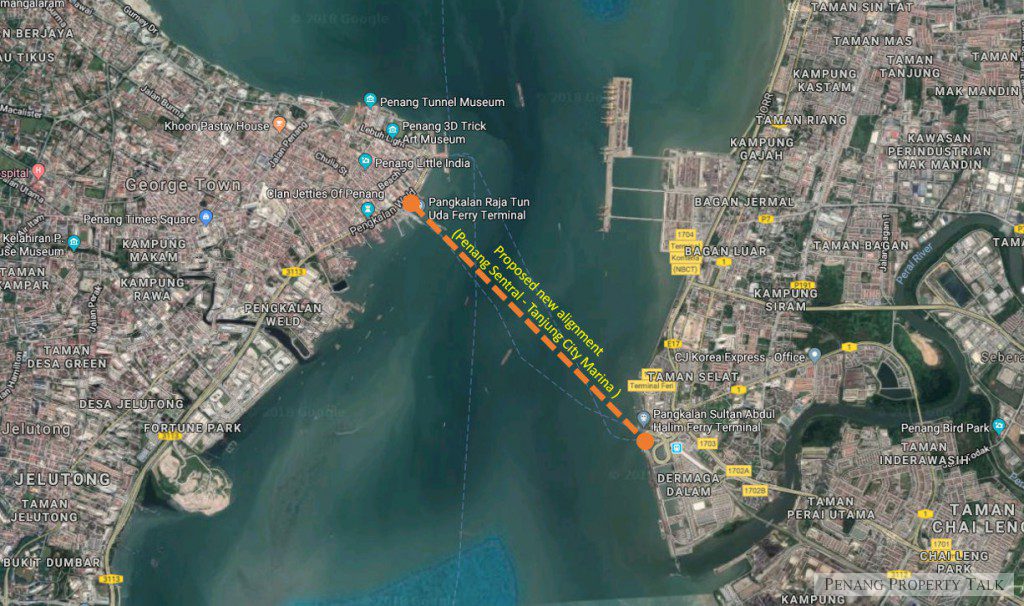 The alignment of the proposed Penang Sky Cab cable car project, which will link Seberang Prai to the island, may see some changes.
Chief Minister Chow Kon Yeow said the initial alignment from Penang Sentral in Butterworth to Persiaran Karpal Singh in Jelutong here may be changed to a location closer to the World Heritage Site.
"The project developer, the Malaysian Resources Corporation Berhad (MRCB), had previously obtained approval for the Environmental Impact Assessment (EIA) from the Environment Department – but changes may have to be made.
"The developer has proposed changing the alignment from Butterworth to the Tanjung City Marina on the island, which is closer to the ferry terminal. However, this is still being studied by relevant parties," he told a press conference here, today.
Chow said the MRCB has yet to set a target date to kick-start the project.
He added that they must also resolve several major issues, including the conservation of heritage sites, and traffic management during the project's development.
"If the new alignment can be implemented, the cost of construction is expected to be much cheaper, as the cable distance will be shortened," he added.
In 2015, the Penang government announced the Penang Sky Cab project, which is designed to serve as an aerial link across the Penang channel and decrease Penangites' dependence on automobiles.
The project, estimated to cost RM30 million, was initially proposed as a 3km link, and is expected to cater to 1,000 passengers per hour, per direction.
Source: NST Online