Penang Sky Cab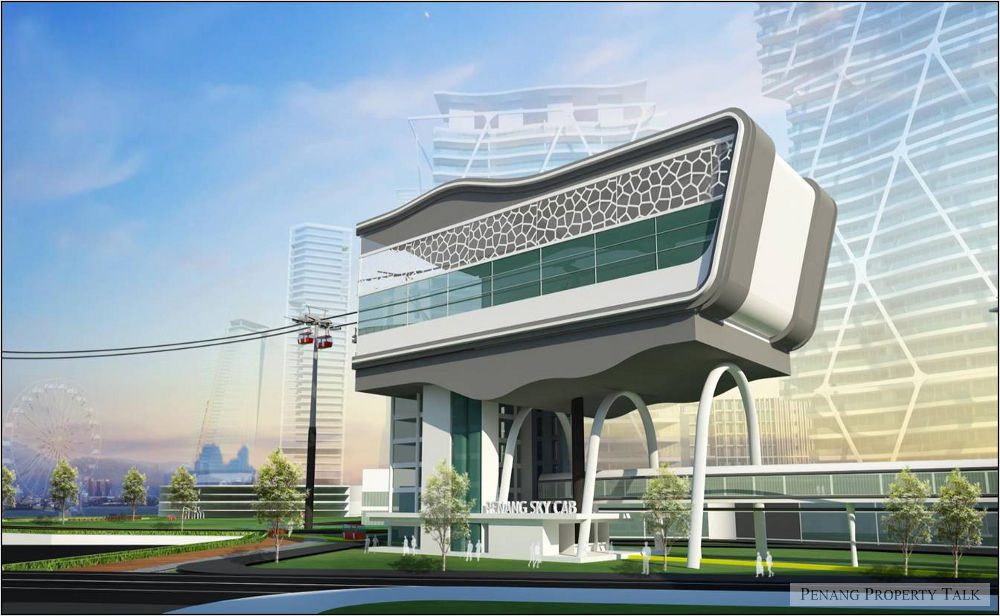 Sky Cab proposed alignment is 4.8 km long and connects the Sky Cab Station in Butterworth, Seberang Perai with Sky Cab Station (Bayan Lepas LRT) in Jelutong in Penang.
The project is now in the feasibility study stage. Currently conducting Detailed Environmental Impact Analysis (DEIA). Feasibility Study expected to complete by 1st half 2016.
According to MRCB's general manager, the project is expected to complete in 3Q 2019. He has also revealed that ticket fares for Sky Cab for daily commuters had been tentatively set at RM2.50, RM15 for domestic tourists and RM35 for foreign commuters.
The fare is expected to increase every five years. By the year 2043, the fare for commuters will go up to RM4.80, RM28.50 for domestic tourists and RM65 for foreign tourists.
* Click here to find out more about Penang Transport Master Plan (PTMP) *