Non-Penangites can now buy affordable units in Penang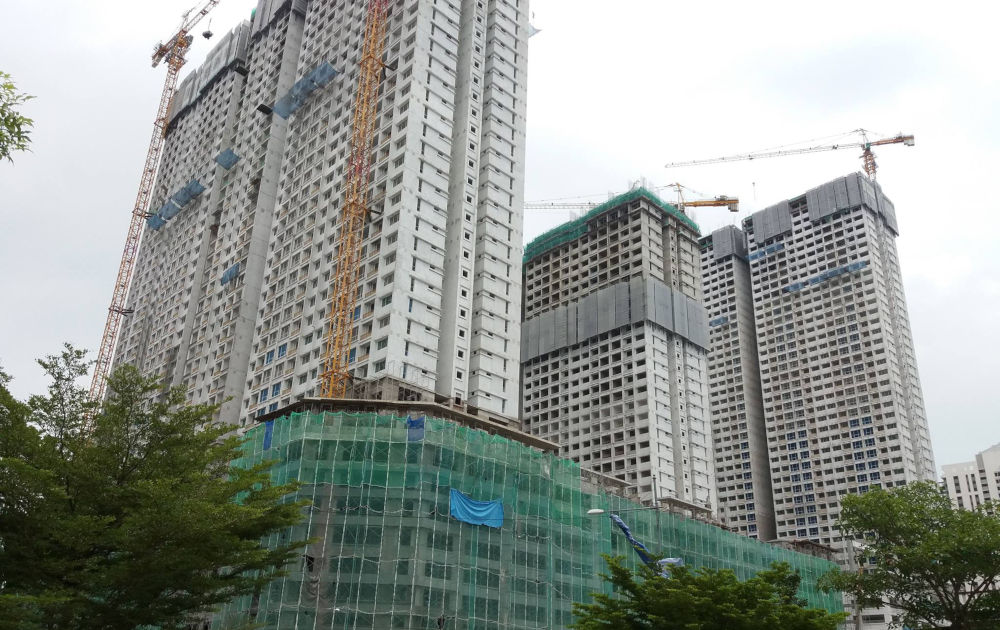 Non-Penangites will now be able to buy affordable housing units here in a move by the state government to address the overhang situation.
State Housing, Town, Country Planning and Local Government Committee chairman Jagdeep Singh Deo said affordable units that fall under the open market category would be up for sale at market rate and not bound by affordable housing pricing.
"We have allowed open market sales before. In every affordable housing project, 30% of the units will be sold under the open market category.
"This time, we have decided to increase the percentage to 40%, of which 20% can be sold to non-Penangites who are not registered voters here.
"That includes our projects in Penang Development Corporation, as we are facing the same challenges," he said during a press conference in Komtar here yesterday.
Affordable units in Penang come with three price tags – RM150,000, RM200,000 and RM300,000.
Jagdeep said Penang had an overhang of 3,445 units in 2018 compared to 2,271 in 2017.
He also said the income eligibility for affordable housing had been raised by RM2,000 in each category.
For a RM150,000 unit, the household income is now RM8,000 compared to RM6,000 previously.
The household income is RM10,000 and RM12,000 for the purchase of a RM200,000 and RM300,000 unit respectively.
"The biggest challenge we have is the high bank loan rejection rate.
"One of the reasons is the household income of a family is not sufficient to meet the criteria during bank loan application.
"That's when we decided to increase the income cap by RM2,000 across the board," he added.
Jagdeep also said the 3% approval fee for purchase of property by foreigners would be waived in February as a measure to boost sales of high-end properties.
On Penang island, foreigners cannot buy anything less than RM3mil for landed properties and nothing less than RM1mil for a stratified or high-rise unit.
On the mainland, it is RM1mil for landed properties and RM500,000 for stratified or high-rise properties.
Jagdeep said while there has been an overhang in Penang, it was "manageable".
"But being that as it may, I think it is important for the Penang government to continuously assist the housing sector," he said earlier before announcing the measures taken by the state early this year.
Jagdeep urged all developers to focus on affordable housing, assuring they will have no problems in selling their units.
"I don't understand what high compliance costs the developers are talking about, as they also sell units for RM1mil and RM2mil.
"In any case, it's cross-subsidised as the 30% requirement for them to build low cost and low-medium cost units is the compliance and their profits from luxury units could easily cover this," said Jagdeep when asked about the concerns of high compliance costs highlighted by some developers.
He also said he was tasked to help the lower income group and provide them with affordable housing.
He said the government would solve the high rejection rate with new guidelines in the coming months and the Finance Ministry's exemption of stamp duty for first-time homebuyers for properties up to RM1mil was a way towards solving issues in the industry.
"There is no glut and I can confidently paint a rosy picture of the housing industry in the state, which will further prosper in 2019," he added.
Source: TheStar.com.my