Penang Sentral to open on Nov 22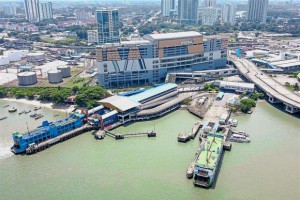 The long wait will soon be over and commuters will finally get to use the new transport hub in Penang Sentral, Butterworth.
The transport hub on the mainland, which can take 3,000 to 4,000 passengers a day, will finally open its door to the public on Nov 22 after an 11-year wait.
The official opening, however, will be in December.
The project, which began in 2007, was hindered by land acquisition issues and construction of the hub was jump-started in 2015.
Passengers can head to level two of the new terminal for ticketing services.
Bus ticket counters, taxi terminal, the walkway to the ferry terminal and the Butterworth KTM station, information centre and surau are also at level two.
Level three will be the main lobby or drop-off zone for vehicle passengers. There are also an information counter, an auxiliary police office and a food court.
The parking management office is on level six whereas the parking area will be from level six to level nine.
For further information or enquiries, proceed to the information counters or contact the Penang Sentral management (04-3242762) or email pssb.marketing@mrcb.com.
The RM2.7bil development is modelled after Kuala Lumpur Sentral and is built on 12.8ha of land.
The centrepiece of the first phase is the 10-storey transport terminal overlooking George Town on the island.
There will be seven phases to the project which will be built over a period of 12 years until 2030.
The future phases would be considered only upon market demand. This involves serviced apartments, SOHO and commercial development.
Source: TheStar.com.my