IoT and smart services for Batu Kawan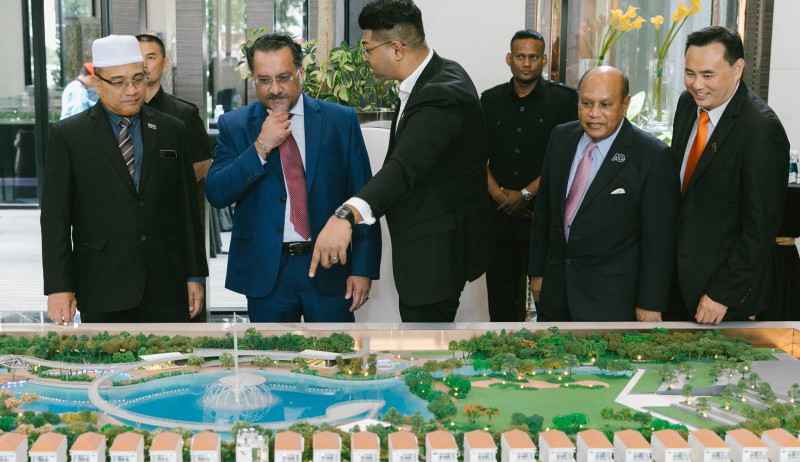 Aspen Vision City Sdn Bhd and TM One, the business arm of Telekom Malaysia Bhd (TM), held a signing ceremony to commemorate an award issued to TM for the deployment and provision of extra-low voltage (ELV) service for the first phase of Aspen Vision City-Vervea, the largest gated-and- guarded commercial precinct in Batu Kawan, Penang.
The ELV service includes key lock system, card access, CCTV and access points.
"This collaboration does not only reflect our support towards the development of Vervea townships, but it's also a testament to our commitment to introduce Internet of Things (IoT) and smart services for commercial properties of Penang," said TM One (Enterprise Business) executive vice-president Wan Ahmad Kamal Wan Halim.
"In this digital era, the adoption of smart services and converged communications services will pave the way for the development of smart cities.
Aspen Group executive director Datuk Seri Nazir Ariff added, "Both residents and business owners at Aspen Vision City will enjoy having a wide array of infrastructure, amenities as well as smart facilities and services at their disposal.
"Owners of residential units, for instance, will enjoy greater convenience and more control over their homes through various life-enhancing technologies such as IoT, and smart home systems.
"Fibre optic cabling has become a vital infrastructure in our developments.
"Today's commercial developments must provide efficient and cost-effective environments for Information Age-based workers.
"This can be done through optimisation of its infrastructure. Productivity is the driving force as we are talking about real-time and instant integration and engagement with our customers," said Nazir.
Set to be developed over multiple phases, Aspen Vision City will comprise an Ikea store, condominiums, bungalows, shop offices, serviced suites, hotel, office tower, financial centre, healthcare facilities and international school, among others.
Within the development will be a world-class trade and exhibition centre. Upon completion, large-scale concerts, auto shows, trade fairs, and consumer exhibitions could become regular fixtures in the northern region's calendar of events.
Source: TheStar.com.my