Butterworth coastal reclamation to proceed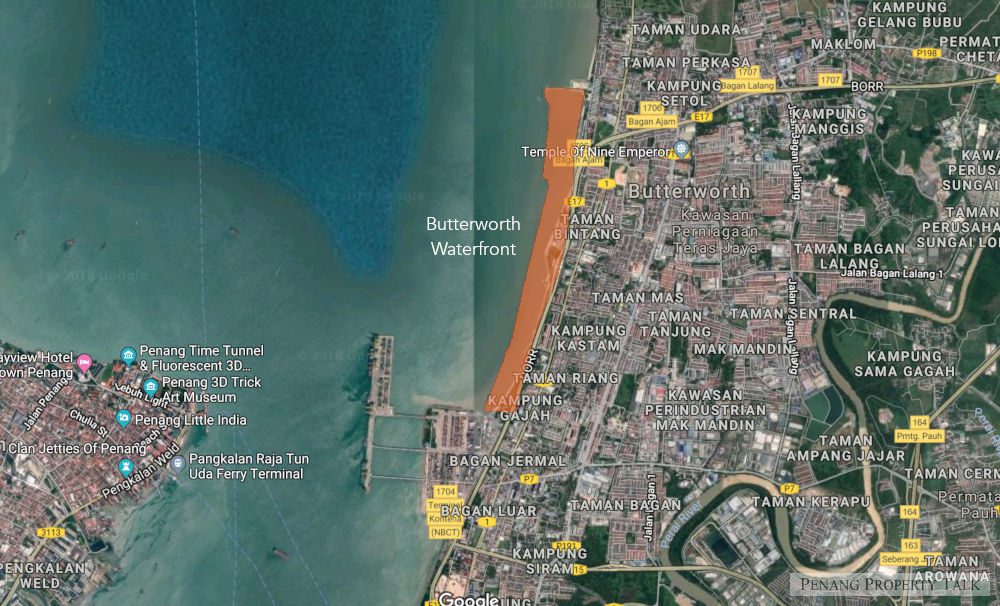 The coastal landscape in north Butterworth, between the North Butterworth Container Terminal (NBCT) and Jalan Tunku Putra, Teluk Air Tawar, is set to change with the construction of a new waterfront within the next few years.
This follows a supplementary agreement inked between the Penang government and Rayston Consortium (Butterworth) Sdn Bhd to reclaim 650 hectares of the land there.
Today's signing will push Rayston to start the long-delayed reclamation works since the first agreement was signed way back in 1999.
The company has also been given six months to submit planning approval, including obtaining the Environmental Impact Assessment (EIA) approval.
Chief Minister Chow Kon Yeow said once reclaimed, the whole area would be developed into a mixed development project, which is set to boost the economy of mainland Penang.
"We are excited with the prospect of the creation of the new waterfront.
"In the economic sense, this massive project will boost the economy of Butterworth and its surrounding areas, especially in terms of logistics and transportation, as the site will be where the undersea project sits, if it proceeds as planned," he told newsmen here today.
Present were State Secretary Datuk Seri Farizan Darus and Rayston director Datuk Ronnie Lim.
Chow said housing, particularly affordable homes, would be among the component in the mixed-development project, in line with the state's government housing policy.
Meanwhile, Lim estimated the overall reclamation project to be tagged at RM2 billion.
He said the project had been long delayed owing to the relocation of some 1,700 squatters along the Butterworth Outer Ring Road (BORR) alignment, Bagan Ajam and its surrondings.
"Since we have settled the squatters, we can proceed with the project.
"And subject to discussion with the Penang government, this will be a mixed-development project," he said, without revealing specific details.
Under the supplementary agreement, new clauses were added to the 1999 agreement, in which Rayston would hand over 35 per cent of the reclaimed land, about 90.31ha, to the state government, instead of only 5 five per cent or 12.92ha, within six months of the commencement of work.
Source: NST Online