IKEA gearing up for opening on 28 March 2019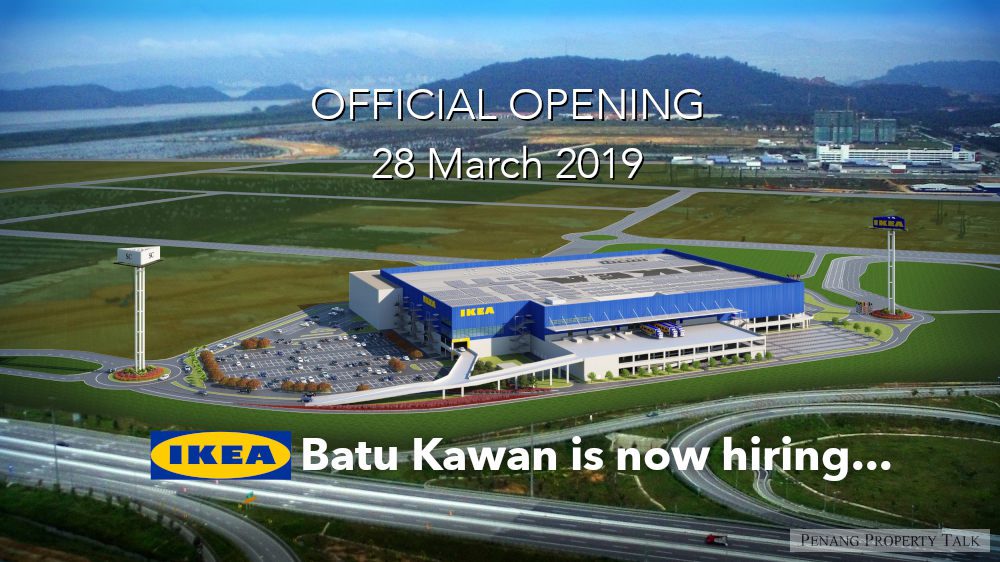 Swedish home furnishings retailer IKEA today announced its recruitment drive for the new store, IKEA Batu Kawan, Penang. Malaysians from all walks of life, especially those living in Northern Malaysia, are welcome to attend the walk-in interview fair to be held from 27 to 29 July 2018, 9am daily at The Light Hotel in Seberang Jaya, Penang.
The new store, which is situated in the promising Batu Kawan township, is set to extend over 200 job opportunities in the region. This is made possible through the full-time and part-time vacancies available, including roles in sales, customer relations, food & beverage, logistics, warehouse and more.
Following the recruitment drive, successful candidates will undergo training ahead of the opening of IKEA Batu Kawan, scheduled for 28 March 2019. The long lead-time ensures the team is well prepared to provide customers a consistent IKEA shopping experience.
As part of the overall expansion plan in Southeast Asia, the arrival of IKEA Batu Kawan, the first store in the northern region will further extend convenient access to well-designed, functional and quality home furnishings at affordable prices. Connected through the Penang second link bridge from the island and major highways, Lebuhraya Bandar Cassia and North-South Expressway, the new store is set to provide home furnishing solutions that meet the increasingly urbanised Penangites and Northern Malaysians.