Idyllic homes in garden township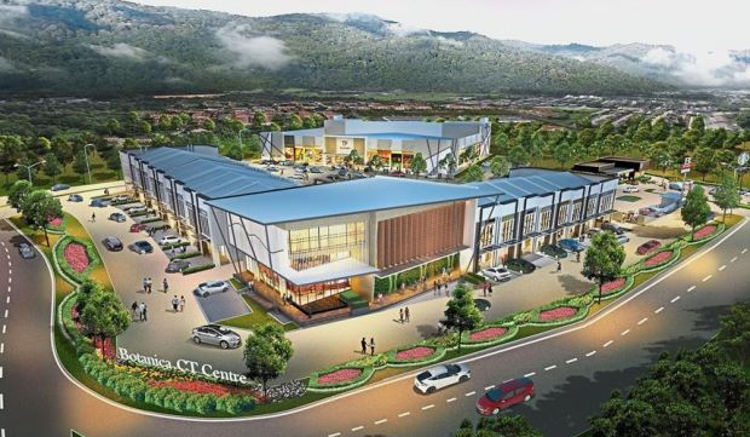 In the last pristine corner of Penang island, a piece of old Penang is being recreated — a township with lush tropical landscapes that soothe and rejuvenate.
With spacious grounds for children to freely run and play in, Botanica.CT in Balik Pulau is where one finds absolute peace of mind and an unmatched quality of life.
A township planned, designed and built from the ground up to give families the lifestyle they have always dreamt about, it is a self-sustainable garden community where green is the theme.
Completed developments in this township so far are terrace houses, semi-detached houses, bungalows, the Botanica Mansion, Prince of Wales Island International School and an auxiliary police station.
The semi-detached units are priced from RM1.044mil and have built-ups ranging from approximately 3,000sq ft to 3,300sq ft.
Each has 4+1 bedrooms and four bathrooms, and sits on land sized from approximately 3,000sq ft to 4,200sq ft.
Meanwhile, the bungalows are priced from RM1.434mil and have built-ups ranging from 3,300sq ft to 3,500sq ft, with land sized between 4,200sq ft and 7,100sq ft. They have 5+1 bedrooms and five bathrooms.
In 2019, Balik Pulau will have its very first supermarket — located in the 6.5-acre Botanica CT Centre commercial development by MTT Properties & Development Sdn Bhd.
There will be an 80,000sq ft supermarket to be anchor-tenanted by TF Value Mart Sdn Bhd, alongside two drive-thru restaurants, the Botanica.CT Sales Gallery and 18 units of 2-storey shop lots.
This parcel is now open for registration and expected to start construction in second half of this year.
Register your interest for properties at Botanica.CT
Source: TheStar.com.my