Penang Undersea Tunnel deal under investigation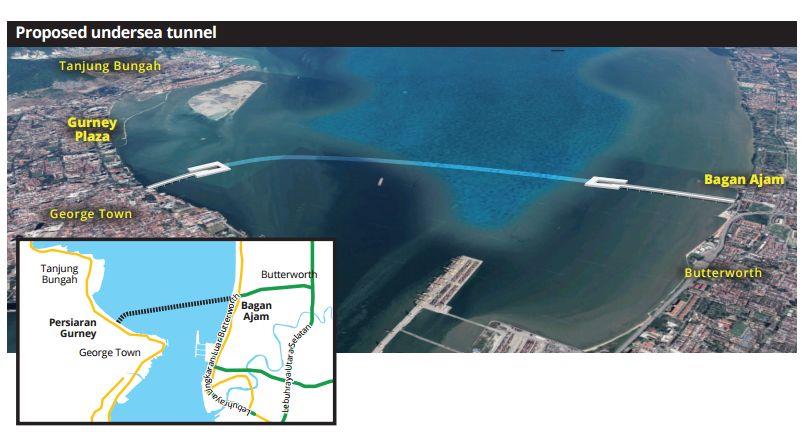 The Malaysian-Anti Corruption Commission (MACC) probe into the controversial Penang undersea tunnel is focused on land swaps that were made for the feasibility and detailed design study which has yet to be completed.
Sources said investigators are scouring documents involving two plots of land – Lot 702 and Lot 713 in Bandar Tanjung Pinang – with a size of 1.48ha and 2.31ha respectively.
The value of Lot 702 is around RM135mil while Lot 713 is around RM160mil.
It is learnt that both parcels of land have since been mortgaged to banks to obtain financing. The state government has also authorised planning permission on both parcels of lands.
"It has become an issue on why the study cost was inflated so much when it should have been an estimated RM60mil," sources said, adding that determining the inflation and the reason behind it were among the challenges faced by the investigating team.
The sources also said that the graft-busters have their sights targeted on "somebody" who has been enjoying kickbacks and entertainment from the deal.
The feasibility and detailed design study is for the 7.2km undersea tunnel connecting Gurney Drive on the island to Bagan Ajam in Seberang Perai.
It is part of the RM6.3bil mega project comprising a 10.53km North Coastal Paired Road (NCPR) from Tanjung Bungah to Teluk Bahang, the 5.7km Air Itam–Tun Dr Lim Chong Eu Expressway bypass and the 4.075km Gurney Drive–Tun Dr Lim Chong Eu Expressway bypass.
Read more: TheStar.com.my