Most developers harbour pessimistic sales outlook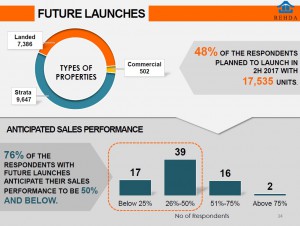 Most developers are pessimistic on future sales performance, with 76% out of 153 respondents anticipating that their sales will be below 50% in 2H2017 and 1H2018, according to a survey by the Real Estate Housing Developers Association (Rehda) titled "Property industry survey 1H17 and market outlook for 2H17/1H18" in Peninsula Malaysia.
Rehda president Datuk Seri FD Iskandar Mohamed Mansor said 48% of the respondents planned to launch a total of 17,535 units of properties in 2H2017.
Among the 17,535 properties, 9,647 are high-rise residential properties, 7,386 are landed houses and 502 are commercial properties.
As purchasers are taking a longer time to secure their loans and market sentiment remains weak, a majority of the developers are taking a conservative view of the performance of future launches.
The survey results showed that 39% of respondents expected sales in 2H2017 and 1H2018 to be around 26% to 50%, while 17% expected sales to stay below 25%.
Despite this, 16% of the respondents anticipated future sales to be around 51% to 75%, while 2% are optimistic about achieving above 75% sales in 2H2017 and 1H2018.
Meanwhile, as developers anticipate dampened market sentiments to extend to next year, most of them are adopting flexible pricing strategies to attract buyers.
For instance, the survey showed that Penang developers tend to lower the selling price range to RM250,001 to RM500,000, from RM500,001 to RM1 million in 1H2017.
In terms of market outlook, 48% of respondents have a pessimistic view of 2H2017 and 37% of respondents remain negative on the property market performance in 1H2018.
Besides this, the survey also revealed that 45% of property purchasers in 1H2017 are first-time homebuyers, followed by upgraders at 33%.
FD Iskandar noted that most buyers are buying for their own stay, upgrading homes or buying for family members.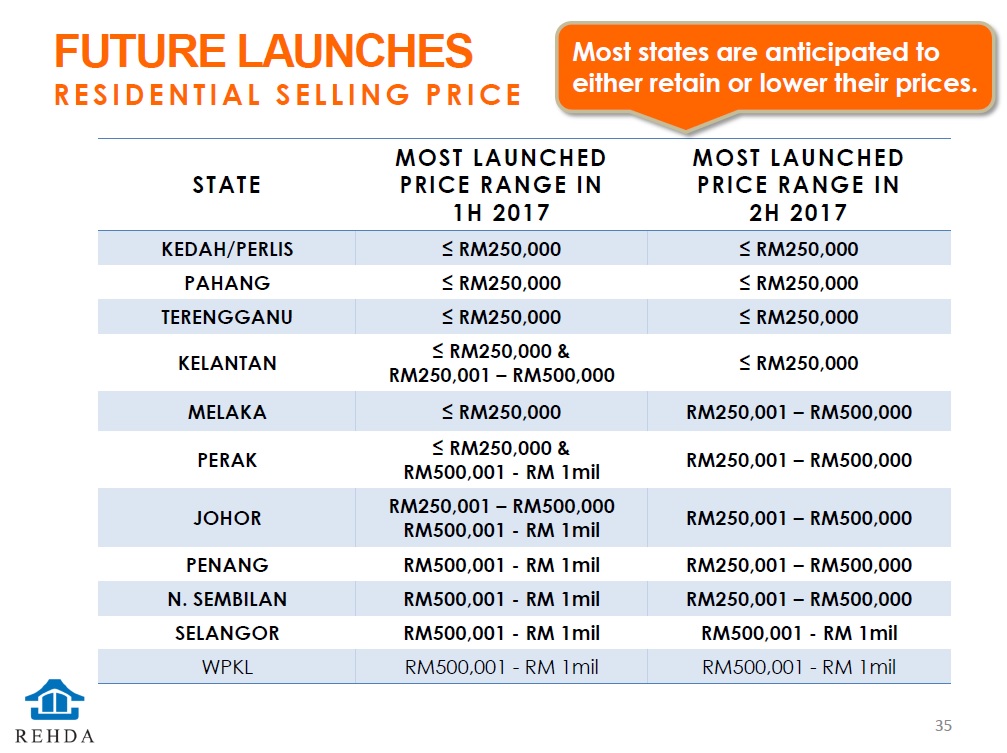 Source: TheEdgeProperty.com.my