Property Marketing Report 2016 indicates property prices remain steady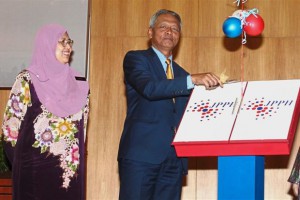 House prices have remained steady despite a slowdown in property sales and a huge overhang of unsold units.
According to the Valuation & Property Services Department's (JPPH) Property Market Report 2016, prices of residential property continued to grow, albeit moderately despite the current market glut.
"The Malaysian House Price Index (MHPI) continued its moderating trend. As at the fourth quarter of 2016, the MHPI stood at 243.3 points, up by 5.5% on an annual basis.
"The responsible lending measures by the central bank have shown a positive outcome in ensuring sustainable price growth in years to come."
On quarterly movements, the report, which was launched here yesterday had shown a contraction of 0.7% in the fourth quarter of 2016.
It added that the slow market absorption of the primary market led to the increase in the residential overhang.
"There were 14,792 overhang units worth RM8.56bil, up by 43.8% in volume and 70.7% in value, against 2015. About 42% (6,052) of these overhang units were in the price range of RM500,000 and above.
"By state, Johor saw an increasing overhang market share of 24.8%, which mainly was made up of two- to three-storey terraced houses priced at RM500,000 and above (43.2%)."
It said unsold units under construction and not constructed had also succumbed to an increase of 29.3% and 44.7% to 64,077 units and 11,622 units, respectively.
"Selangor, Johor and Penang held more than half of these unsold under construction units, which were predominantly made up of double-storey terrace and apartments/condominiums priced at RM500,000 and above.
"As for the unsold units not constructed, Kuala Lumpur (27.2%) and Penang (25.1%) held the most, which were mainly apartment/condominium units."
According to JPPH, the Malaysian property market would endure another challenging year in 2017 as the enduring global political uncertainty and low domestic economic growth will continue to have an impact on the sector.
However, it said the performance of the local property market will continue to be sustained with the implementation of various property-related incentives and accommodative monetary policy.
At the launch of the Property Market Report yesterday, JPPH director-general Rahah Ismail said developers would need to come up with the right product and pricing to withstand the property market slowdown.
"The main segment would be the affordable housing segment. That is what is most in demand and the developer has to respond to that need," she said.
According to JPPH, affordable houses continued to be in demand last year, with more than 65% of the residential transactions within RM300,000 and below.
Deputy Finance Minister I Datuk Wira Othman Aziz did not provide a timeline of when he expected the local property sector to improve, saying only that the market is cyclical and should recover over time.
"It'll take a while, and will depend on the global performance."
According to the Property Market Report 2016, the local property sector recorded a 11.5% decline in volume and a 3% drop in value last year compared with 2015.
"The residential sub-sector dominated the overall market, with a 63.4% contribution in volume and 45.1% in value."
There were 203,064 transactions worth RM65.57bil last year compared with 235,967 transactions worth RM73.47bil in 2015. The performance of all states recorded declines in market activity except for Kelantan.
New launches in the primary market dropped 9.8% to 52,713 units last year, with sales performance hitting a low of 31.4% compared with 42.1% in 2015.
"By property type, condominiums/apartments formed the bulk (37% share), followed by two to three-storey terraced houses (36.2%), which were mostly priced in the range of RM500,000 to RM1mil," said JPPH's report.
It said all states saw substantial declines in their new launches last year except for Johor, Penang, Melaka, Terengganu and Sabah.
"For Kuala Lumpur, nearly all its new launches comprised condominiums/apartments, whilst Selangor saw a fair share of two to three-storey terraces and condominiums/apartments. Both states saw sales performance below 40%."
The report said construction activities remained on a low tone, which reduced by 15.1% to 121,326 units.
"All major states except Kuala Lumpur recorded lower commencements. Completions were up by 9.3% to 78,216 units, whilst new planned supply units saw an 11.3% increase to 120,089 units.
"As at end-2016, there were 4.95 million existing residential units with nearly 830,000 in the incoming supply and 600,000 in the planned supply categories."
The report also said the residential rental market in Kuala Lumpur portrayed mixed movements.
"Residential units that are within the vicinity of the LRT and MRT routes as well as higher learning institutions experienced rental gains, whilst those in older neighbourhoods saw downward rentals.
"Similar upward trends were seen in Selangor, where schemes located along the MRT routes have the advantage of fetching higher rentals."
In the office and retail sector, vacancy continued to increase, with Kuala Lumpur and Selangor recording 2.74 million sq m of vacant office space, an increase of 16% compared with 2015.
Vacant retail space also increased to 2.7 million sq m, which was an increase of 11.9% against 2015.
Source: TheStar.com.my