No extension! Developers must pay late charges for delay in delivery of projects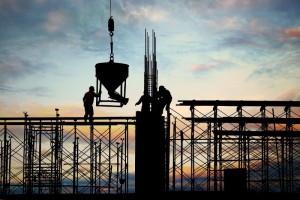 In a major win for house buyers at the Appellate Court today, housing developers must now honour liquidated and ascertained damages (LAD) or late delivery compensation to house buyers.
During the judicial review hearing, the presiding judge Datuk Hanipah Farikullah granted 104 house buyers an Order of Certiorari, quashing the Urban Wellbeing, Housing and Local Government Minister's decision to amend the time period for vacant possession of Sri Istana condominium in Kuala Lumpur.
The Appellate Court also ruled that Regulation 11(3) is "ultra vires" the Housing Development (Control & Licensing) Act, 1966 amended 2015, which means that the extension of time (EOT) granted by the Controller of Housing to developers is irregular.
"It literally means that the Controller does not have the power to grant EOT or waive or modify the standard terms and conditions in the statutory sale and purchase agreement (SPA) under the law," National House Buyers Association (HBA) secretary-general Chang Kim Loong said in a statement today.
"The Minister has no power under Section 24 of the Act to make regulations that allegedly empowers the Controller to waive or change any of the terms and conditions of the prescribed statutory agreement. In short, Parliament does not empower the Minister to do so," he added.
With this decision, the EOTs issued by the Controller is now void and affected house buyers are entitled to claim for LAD from the developers who had sought EOT.
"Compensation for LAD is payable for late deliveries. The rights and entitlement to LAD cannot be taken away by the Controller or Minister with a stroke of a pen. The general principles of contract still apply," said Chang.
He said the granting of the EOT to defaulting developers defeats the intent and objective of the Act, which is to protect house buyers.
Recall that the Minister had, in a letter dated Nov 17, 2015, extended the time period for vacant possession of Sri Istana from 36 months to 48 months, which allows BHL Construction Sdn Bhd to avoid paying LAD charges to the affected house buyers.
Under the SPA, developers must complete construction and hand over the housing project within 24 months for landed properties and 36 months for stratified homes, failing which it must pay LAD charges of 10% per annum times purchase price.
Similarly, house buyers who are late in installment payments of the purchase price, must compensate the developer for the delay at 10% per annum.
When contacted by SunBiz, Chang said that the defendants can file for an appeal at the Court of Appeal within 30 days from the receipt of grounds of decision.
"I want them to go higher to a superior court (Federal Court) so that it would be a case precedent for all to adhere," he said.
Source: TheSunDaily.my