No decision yet on moneylending policy review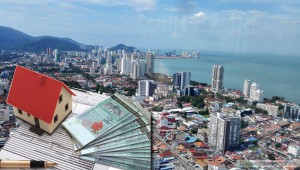 The Urban Wellbeing, Housing and Local Government Ministry is still undecided on the review of a moneylending policy for property developers although it has been over a month since the idea was mooted.
On Sept 8, Urban Wellbeing, Housing and Local Government Minister Tan Sri Noh Omar said eligible property developers can apply for moneylenders licences under the Moneylenders Act 1951 (Amendment 2011) to provide loans to property buyers.
Even though the Act has been around for a while and a few developers already have the licence, Noh's proposal – mooted as a solution for affordable-home buyers who were unable to get loans – ran into strong opposition from various quarters.
At present, the Act enables those with the licences to offer loans with interest rates of up to 12% a year with collateral and 18% a year without. It is understood that property developers who already have moneylending licences are offering loans at an interest rate of 8% a year.
Following a Cabinet meeting, the ministry was instructed to review and fine-tune the policy to make it more effective in helping house buyers.
The ministry then organised a closed-door meeting on Sept 21 to gather feedback from various industry stakeholders.
"During the meeting, we spoke out against it, we presented our views, but they have not come back to us yet. There have been no new developments on this," said National House Buyers Association secretary-general Chang Kim Loong.
While it is envisaged that the policy will be reviewed after being brought into the spotlight by various stakeholders, it looks to be taking time due to the complex nature of the issue.
In the meeting with stakeholders, for example, pertinent issues raised included a cap on interest rates offered, the offer of loans without collateral and loan rejection rates as well as the risk of default and foreclosures. Questions were also raised about borrowers' ability to service two loans – one from the bank and one from the developer.
Just two days ago, Bank Negara Malaysia issued a statement on the need to develop alternatives to home ownership being a policy priority, extolling the risks of according financing to those who can ill afford it. Alternatives mentioned included a well-functioning rental market.
On the other side of the divide, however, property portal PropertyGuru said housing loans play a big part in the home ownership process.
"But let developers develop and banks be banks. Typically, developers do not wish to become financiers as it ties up capital that can be used for purchasing land and developing projects.
"But this idea is symptomatic of just how serious the lack of financing and the high rate of loan rejections have become. It is imperative we help buyers get loans, without which homeownership will remain a dream for many, especially Gen Y which comprise about 38% of our population," PropertyGuru Malaysia country manager Sheldon Fernandez said in a statement yesterday.
The property portal suggested several measures to aid first-time home buyers, including increasing plot ratios, assessing loan eligibility based on gross income, extending loan tenures to 40 years, allowing developer interest bearing schemes for first-time buyers and taking another look at interest rates.
Source: TheSunDaily.my