More calls for housing goodies from Budget 2017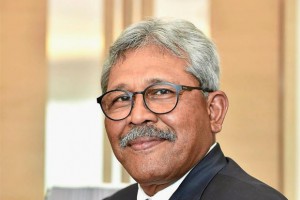 Matrix Concepts Holdings Bhd (MCHB) is the latest property developer to join the call for more incentives for first time buyers of affordable homes in the upcoming Budget 2017.
Although the demand for affordable housing exceeds supply, difficulties in getting financing and unattractive locations have deterred many house buyers from owning these homes, said its chairman, Datuk Mohamad Haslah Mohamad Amin.
"The Government must offer opportunities for more people to own houses, especially in terms of ease in getting loans," he said in a report by Bernama.
Other major property players, like Mah Sing Group, have also called for the Government to relax lending approvals and provide more incentives for first time house buyers.
Mah Sing Group recently said that it hoped banks would offer the flexibility of 95% financing for first home buyers, 90% for second homes followed by 70% for those buying their third property.
It also wants a higher debt service ratio of 70% to 80% for first home buyers and loan tenure to be extended from 35 years to 40 years.
In its budget wishlist, the developer also suggested that the Government revised the percentage of funds in Employees Provident Fund (EPF) Account One and Two.
"By increasing the funds in Account Two from the current 30% to 40% of EPF balances, contributors can have more funds in Account Two to pay the downpayment of their property, reduce housing loan and pay monthly housing loan instalments," it had said in a statement.
Real Estate and Housing Developers Association (Rehda) had called for easing in the end-financing regulations for property purchases, with its president Datuk Seri Fateh Iskandar Mohamed Mansor saying this was necessary to help first-time buyers own affordable homes.
Rehda's Property Industry Survey for the first half of 2016 found that end financing and loan rejection remained a major problem for nearly 70% of the respondents and it had spread to affect almost all price ranges. Property prices ranging from RM250,001 to RM500,000 and RM700,000 to RM1mil faced the highest loan rejections, at 24% and 27% respectively.
Last month, Eco World Development Group Bhd (EcoWorld) chief executive officer and president Datuk Chang Khim Wah said they hoped the Government would introduce measures to assist first-time home buyers in the upcoming budget.
He said the housing industry was in need of a boost. "If the Government can find ways to help first-time home buyers with down payments and end-financing from the banks, it will be very good for the industry," he had said.
In the Bernama report, Mohamad Haslah said property developers should also be given the incentives to encourage them to build more affordable houses.
Speaking to reporters after an event in Seremban, he said the state's Affordable Housing Policy, which required housing projects in the state to set 50% for affordable housing, should be extended nationwide. He said it was important that developers build affordable housing in locations closer to the city to suit the needs of the people.
Source: TheStar.com.my