Budget 2017: What's in it for housing?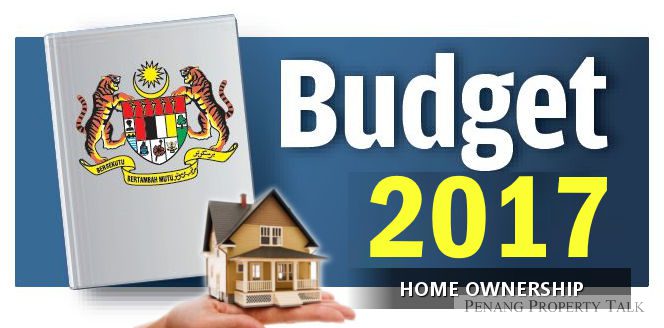 For housing, the following was announced to enhance first home buyers' affordability:
Financing will be easier and more accessible to buyers with total loan of up to 90% to 100% with loan rejection rate to be reduced drastically. For example, applicants with monthly income of RM3,000 now eligible for loan of more than RM187,000, will be able to borrow RM295,000.
Stamp duty exemption increased to 100% on instruments of transfer and housing loan instruments, to help reduce the cost of first home ownership. This exemption is limited to houses with value up to RM300,000 for first home buyers only for period between Jan 1 2017 this and Dec 31 2018.
A new special "step up" end financing scheme for PR1MA programme, under which, 12,000 units worth RM3bil have been booked.
To provide government vacant lands at strategic locations to GLCs and PR1MA to build more than 30,000 houses at a selling price or RM150,000 to RM300,000.
To build around 10,000 houses in urban areas for rental to eligible youths with permanent job including young graduates entering the labour market.
To build 5,000 units of People's Friendly Home, with the Government subsidising up to RM20,000 per unit. RM200mil will be allocated to SPNB.
To increase the civil servant's housing loans to RM200,000 and RM750,000 from RM120,000 and RM600,000 respectively.