Govt to announce new housing loan scheme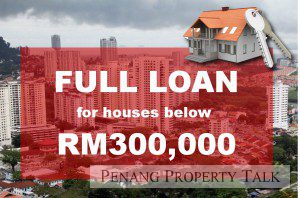 In a move to facilitate loan transactions between first-time house buyers and banking institutions, the government is expected to announce a new scheme during the tabling of the 2017 Budget.
Second Finance Minister, Datuk Johari Abdul Ghani said his ministry is currently collaborating with Bank Negara, Malayan Banking Bhd (Maybank), the CIMB Group, RHB Bank Bhd and the AmBank Group to study the best mechanism in implementing the scheme.
Johari said the scheme is aimed at helping first-time house buyers, especially young graduates, or those who have just started work, to get a full loan for the purchase of houses priced below RM300,000.
"Sometimes, the government would provide a deposit of RM30,000 (under the MyDeposit Scheme, First House Deposit Financing Scheme) for houses priced RM300,000, but the applicants still need to borrow RM270,000 whereas banks can only give a loan of RM200,000 according to their monthly wage. Thus, this is where we come in to help.
"The scheme is expected to be announced by Prime Minister Datuk Seri Najib Tun Razak when tabling the budget," he told reporters during a media conference after the launching ceremony of the 'Rumah Mesra Rakyat' (RMR) Online system for the 'Rumah Mesra Rakyat 1Malaysia'(RMR1M) programme, here today.
Also present was Syarikat Perumahan Negara Berhad (SPNB) chairman, Datuk Dr Abd Latiff Ahmad.
Johari said SPNB had currently completed 36,013 units of RMR1M houses, while another 1,921 units were still under construction and 254 were in the process of agreement documentation.
During the event, SPNB launched a new system, the RMR Online system as an alternative to help applicants to apply and check on their status as well as to complete the documentation required.
Source: Bernama