Top 20 Property News Portals in Malaysia
Which are the most popular property news portals in Malaysia? I have shared the top 8 last year and PenangPropertyTalk.com was ranked 5th based on the number of visits recorded in October 2015.
To find out how we are doing after six months, I went through the long list of property portals again and ranked them based on their web traffic data (SimilarWeb.com) for April 2016. Below is the latest list of top 20 property news portals in Malaysia: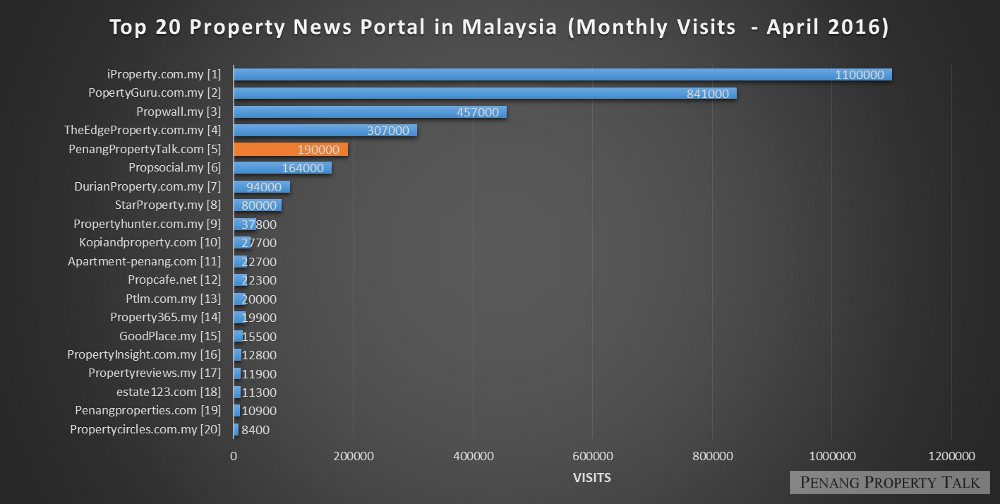 The top positions hasn't changed much over the past few months and we remains fifth in the list. However it is exciting to see a 30% increase in our web traffic over the past six months.
New in the list are DurianProperty.com.my, PropertyHunter.com.my and Property365.my, which have seen an increase in their advertising spending for web traffic over the past few months.
In case if you know any property news portal in Malaysia that we have missed out, check out their traffic using SimilarWeb's traffic analytic tools and let us know if its website traffic is better than those listed here.
– Ken Lim
(Founder, PenangPropertyTalk.com)