Penang Moves into the Big League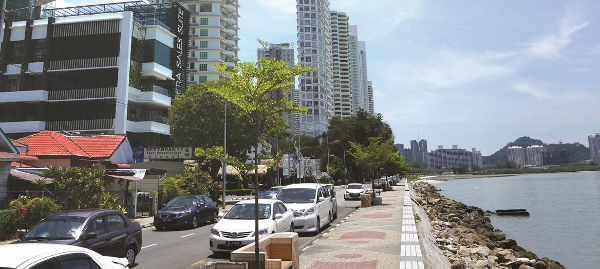 The artsy vibe of Penang has generated renewed interest among locals and tourists.
It's hard to resist the old-world charm that Penang has to offer. From the quaint boutique hotels along Armenian Street to the Peranakan shophouses, time appears to have stood still on this island that is home to many well-preserved colonial buildings.
The only clue that modern times have arrived is the towering skyscraper of KOMTAR that has become a landmark of Penang. Since Georgetown was listed as a UNESCO World Heritage Site in 2008, the island had undergone a sort of cultural renaissance that marries the old and the new, yet retaining the unique flavour that is distinctly Penang.
Think local flavours like P. Ramlee and Jimmy Choo that have continued to resonate with the younger generation at trendy cafes and via street art.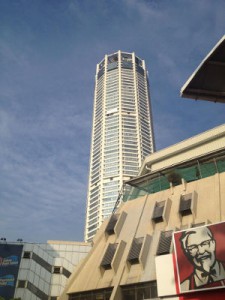 ARTS FESTIVAL EQUALS BIG BUSINESS FOR TOURISM SECTOR
What has upped Penang's hip quotient appears to be the annual George Town Festival that has become a major tourism highlight. Launched in 2010, in honour of the city's listing by UNESCO, this arts event takes place during the entire month of August.
It features a mostly local ensemble with cultural activities ranging from experimental visual arts installation to theatre. Interestingly, this has brought about a spillover impact on the streets with colourful murals and caricatures made of metal rods that adorn the many old shophouses in the artsy district of Georgetown.
Old shophouses, in Georgetown are now being converted to quirky boutique hotels, cafes and backpackers lodges. So much so that Penang was listed on UK's The Guardian as number 8 in the Top 40 global destinations in January 2014.
As a result, it has given this historic city a new lease of life and turn it into a hip, bohemian enclave drawing an eclectic mix of trendy locals, well-heeled tourists and budget travellers to check out what the buzz here is all about.
According to the latest available data from the state tourism board's website, Visit Penang, Singaporeans accounted for the top visitor arrivals at 12.9 million followed by Indonesians and Thais at 2.4 million and 1.4 million respectively in 2009.
Penang is also one of the top retirement destinations among foreign retirees under the Malaysia My Second Home Programme. According to Tourism Malaysia, since March 2013, more than 21,000 applicants have been approved.
Read more here – http://iprop.my/1Nq5gJl
*This story was first published in iPropertyFocus on Nov 01, 2015