First phase of Aspen Vision City to complete by 2019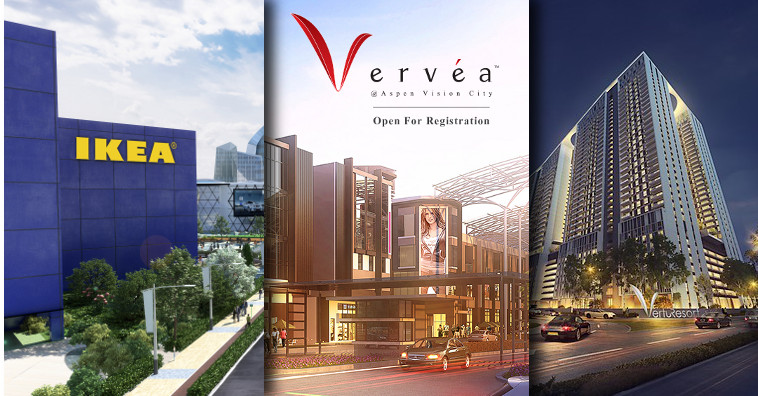 The first phase of Aspen Vision City in Batu Kawan, Penang, will be completed by 2019.
Aspen Group chief executive officer Datuk M. Murly said that the first phase comprised the Vervea which is a three to four- storey shop office project, the Columbia Asia Hospital, Ikea Store and Vertu Resort.
"Earthworks have already started for these projects," he added.
Murly was speaking at a press conference on Friday after signing an agreement with Teka Kuchentechnik (Malaysia) Sdn Bhd managing director Foo Kok Chye at Aspen's new sales gallery in Batu Kawan.
Under the terms of the agreement, Teka will provide RM5mil worth of kitchen appliances for Vertu Resort, the first residential development in Aspen Vision City which blends city living and resort lifestyle with state-of-the-art facilities.
Murly said the Vervea was already 90% sold while Vertu Resort, comprising 1,282 condominiums, was 50% sold.
"All units of Vertu Resort will have home furnishings by Ikea and kitchen appliances by Teka. Every unit also comes with at least two parking lots," he said.
The units are priced between RM418,000 and RM600,000.
"The pricing of Vertu Resort is fairly competitive but we will not compromise on the quality of the product.
"This is because at Aspen Group, affordable pricing doesn't result in cheaper finishes or appliances or lower quality.
"We strive to give the best price with value-added packages and services," Murly said.
Sitting tall on seven acres of freehold land, Vertu Resort is the first resort-inspired high-rise development with fully furnished move-in condition in mainland Penang.
The project will be the first residential development in Aspen Vision City that is being planned as a sustainable development with a Green Building Index certificate.
Teka Malaysia, a German multinational organisation, is one of the first foreign kitchen companies established in Malaysia with a total market share of more than 25%.
"Our team is very excited about this undertaking and glad to be given this opportunity to work together with Aspen Group.
"We are confident that our quality products and innovative kitchen solutions will inspire home buyers in the north," said Foo.
Aspen Vision City is being developed as an eco-metropolis with a unique mix of developments including the first Ikea Store in the northern region, Columbia Asia Hospital, Vervea commercial precinct, residential units, office towers, business class hotel, international school, financial hub and a 25-acre central park.
Source: TheStar.com.my