Proposed LRT Stations – Bayan Lepas Line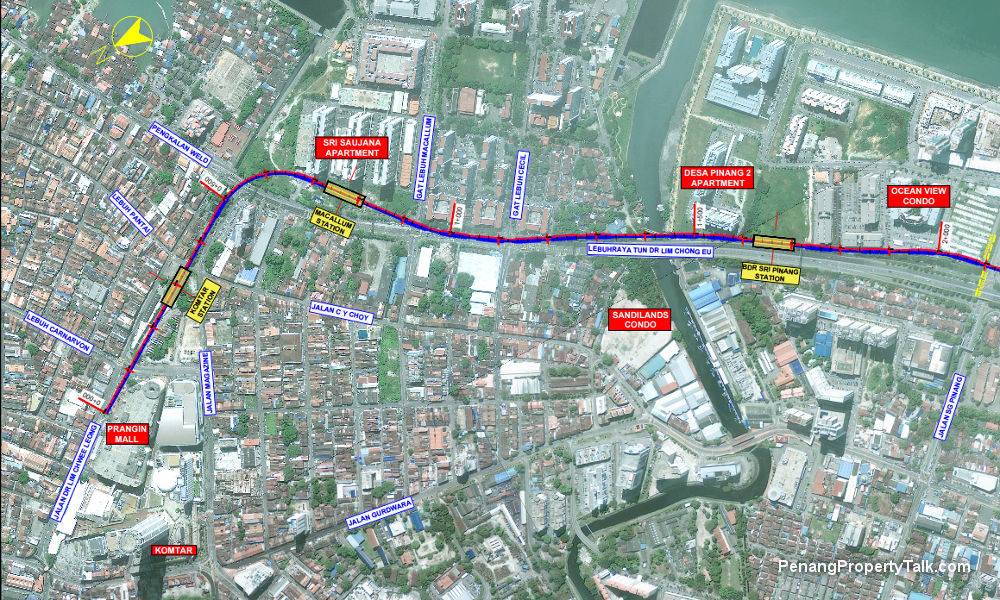 Bayan Lepas LRT, the very first LRT line in Penang, will be about 30 km in length with 27 stations running from KOMTAR to the future reclaimed islands in the south.
Besides passing through must-go-points at KOMTAR, Bayan Lepas FIZ and the Penang International Airport, the line will also serve established and planned residential townships and employment hubs in Jelutong, The Light, Gelugor, Batu Uban, SPICE in Bayan Baru, Sg Tiram and Batu Maung.
The proposed alignment of the Bayan Lepas LRT serves the heavier travel demand corridor in the eastern or Bayan Lepas belt – from KOMTAR all the way to the Penang International Airport. The LRT system is most suitable to cater for future increases in travel demand from:
Expansion of the Penang International Airport from 6.5 million passengers per annum to potentially 20 million passengers per annum;
Expansion of the Bayan Lepas industrial zone; and
The developments in the southern coast reclaimed islands.
Click on the detailed map below to find out exactly where the 27 proposed LRT stations will be built.