Debate on Penang Transport Master Plan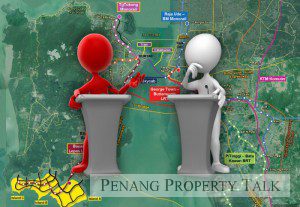 The state government is surprised by the call of a group of non-governmental organisations (NGOs) which questioned the size of the Penang Transport Master Plan (PTMP).
"If you reject and cancel the plan, then what are the alternatives to solve traffic congestions?" asked Chief Minister Lim Guan Eng.
He said the PTMP was vital, especially in connecting the mainland and the island.
"We are putting an LRT line across the sea to connect both places but if the plan is rejected, then the people on the mainland would not have it.
"I find that there is a sudden concerted effort to reject the plan, starting with the state's Opposition and now by the NGOs.
"I hope the public would support the plan," Lim told reporters after opening a basketball tournament in Taman Bagan, Jalan Bagan 13, Butterworth, on Wednesday night.
It was earlier reported that the NGOs had questioned the size of the project, which they claimed was a massive scheme at tremendous cost estimated at RM40bil.
The 15 signatories of the NGOs include the Penang Forum, Penang Heritage Trust, Aliran, Sahabat Alam Malaysia, Consu-mers Association of Penang, Malaysian Nature Society, Women Centre for Change and Suaram.
They also said the scheme lacked vision and was still car-centric.
When contacted, Dr Lim Mah Hui, who is part of the Penang Forum, said they did not reject the idea of a transport master plan.
"In fact, it was the NGOs which conceived the idea of a transport master plan in 2009.
"We are the originator of the concept of a transport master plan and the need for it.
"However, we do not support the current scheme.
"We support the need to prioritise public transport over the present private car-centric transport system," he said, adding that the current plan contained many 'fundamental flaws'.
Dr Lim said 'modern generation trams' or light rail vehicles (LRV) were more manoeuvrable, flexible and less costly to build and operate.
"Why do we need four poorly integrated public transport systems," he asked, referring to the LRT, monorail, tram and bus rapid transit.
"The alternative is just one seamless network or public transport system on the ground," he said.
* Click here to find out more about Penang Transport Master Plan (PTMP) *
Source: TheStar.com.my