Mixed development plan for New World Park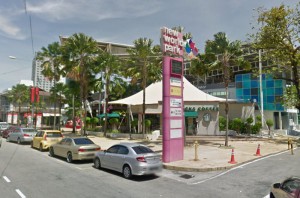 PPB Group Bhd will submit plans before mid-2016 to redevelop the New World Park, a landmark heritage site in Penang, into a mixed development project.
PPB (property division) chief operating officer Chew Hwei Yeow said the group was still talking to the authorities to understand what was allowed and not allowed to be developed at the five-acre site.
PPB Group Bhd, a company with links to Robert Kuok, owns and manages the New World Park.
It is learnt that the group is proposing a mixed development scheme at the site in Swatow Lane, George Town, which, according to sources, would include a 20-storey hotel-cum-serviced suites and a food and beverage facility to accommodate the current food operators.
Chew said the gross development value of the project had yet to be worked out.
There is no need for the group to apply to the authorities to rezone the site for the mixed development project, according to Chew.
"Presently, the plot ratio given for the area is five times, which means on a acre land one could develop over 200,000 sq ft.
"This is sufficient for the mixed development project being proposed," he said.
He spoke at a press conference held after a charity luncheon hosted by PPB Group at the New World Park.
Also present was state executive councillor Chow Kon Yeow.
Chew said in the meantime, the tenancy lease with the 28 food operators and five retailers would be extended when it expired at the end of April.
"The exact period of the new tenancy lease has yet to be finalised," he said.
Officially launched on Jan 18 2008, the park known to locals as Sin Sei Kai, was the entertainment spot in George Town from the late 1930s to the 1960s.
Source: TheStar.com.my