Gurney Drive reclamation work to start soon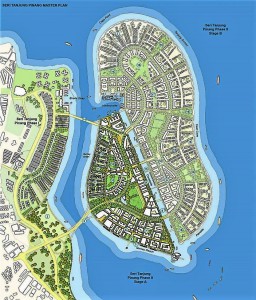 Reclamation work along Gurney Drive by Eastern & Oriental Bhd (E&O) as part of the Phase 2 Seri Tanjung Pinang (STP2) is expected to commence end this month.
State executive councillor Chow Kon Yeow said the reclamation work would most likely take 18 months to complete.
"Work will definitely start this year as they have obtained approval.
"There will be an announcement with regards to the reclamation at the end of February.
"Existing facilities and roads along the stretch will not be affected," he told a press conference in Jalan Kelawai yesterday.
Meanwhile, Chow brushed aside the comment by Deputy Health Minister Datuk Seri Dr Hilmi Yahya that the Penang Transport Master Plan (PTMP) was not viable.
"If the PTMP is not viable, then what about in the Klang Valley?
"A lot of money is spent in promoting transportation in the Klang Valley too.
"To sustain the increasing car population, the way forward is to promote public transport," he said.
Source: TheStar.com.my