PR1MA mulling over housing project takeovers in Penang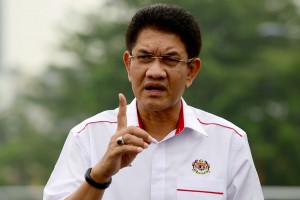 The federal government's 1Malaysia People's Housing Scheme (PR1MA) in Penang may see projects by other developers being taken over, Penang Federal Action Council chairman Datuk Seri Zainal Abidin Osman said yesterday.
He said PR1MA was looking at projects that had run out of funds, and even completed projects, so as to provide affordable housing to buyers in the state. "Now, maybe there is a developer [unrelated to PR1MA] that has an approved plan, and has completed its project or is having trouble getting loans or funds to implement the project.
"We can negotiate with the developer to [let PR1MA] take over and finish the project," Zainal told a press conference at the KTM (Keretapi Tanah Melayu) station in Bukit Mertajam yesterday. Zainal said he could not go into specifics yet, but announcements would be made "when such a project is finished and the keys are ready to be handed over".
"What is for sure, is that, as far as PR1MA in Penang is concerned, the government-linked corporation is not sleeping. There are PR1MA staff going around doing studies and site visits every day … it is all ongoing."
Zainal was also asked what he thought about the Penang government's move to "stimulate accessibility" by raising the net household monthly income ceiling for eligible house buyers. This means, for example, that a household with a net monthly income of RM8,000, instead of RM6,000 previously, can now be eligible to buy a unit priced at RM200,000.
"I welcome the move because it will open up the units to a larger market. There are many affordable units in the market now, including those by private developers.
"If you set the limit too low, your pool of buyers will be small. It won't make the units inaccessible to those with lower income because there will still be enough units to go around … such a move is good for buyers and developers," he said.
Source: TheMalaysianInsider.com