SRJK(C) Shih Chung (时中正校) @ Bayan Lepas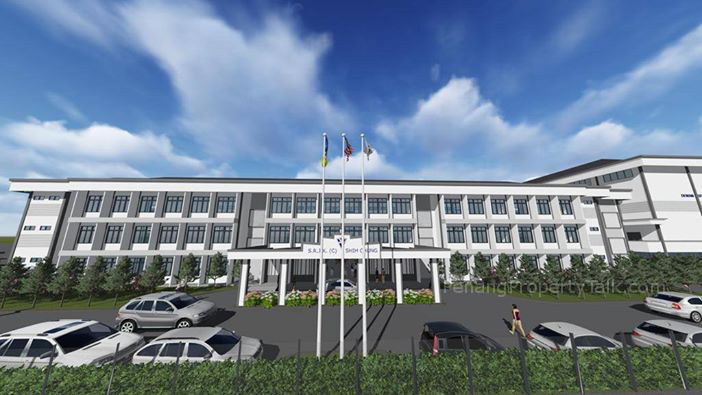 With the help from Penang State Government and a property developer, the 107-year old Chinese Primary school, SRJK(C) Shih Chung, has finally found its new home and will be relocated to Bayan Lepas in the next few years.
The new school will be located within the development area of One Foresta affordable housing scheme. A really good news for young couples who are planning to buy their first home, not having to worry about sending their children to school in the future.
As part of Ideal Property Group's corporate social responsibility, the developer has contributed 4 acres of land and to bear the estimated construction cost of at least 50 million ringgit.
According to Ideal Property Group's Chairman Datuk Alex Ooi, the school will have a 3-storey building that can accommodate up to 1,000 students, a multipurpose hall with four badminton courts, a small football field and two basketball courts. There is also a reserved land for future expansion.