Step up, buyers urged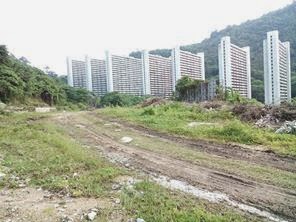 Work to revitalise the abandoned Majestic Heights Phase 2A project in Paya Terubong, Penang, can go ahead only with the cooperation of at least 220 owners.
Chief Minister Lim Guan Eng said that so far, 127 unit owners had signed the agreement to execute the commencement of the project.
"We need at least 93 more buyers to come forward to start this project again," he said at a press conference at Komtar yesterday.
Lim added that each owner needed to pay RM10,000 upon signing the agreement.
"The amount was fixed after a successful negotiation between us and the developer PLB KH-BINA," he said, adding that initially, the proposal was for each owner to pay RM45,000 for the rehabilitation.
Lim said the company has also agreed to extend the defect liability period from three months to 12 months.
"I hope the purchasers will settle this issue quickly so they can have their homes ready soon," he added.
The buyers can sign the agreement tomorrow at Komtar Level 53 or make an appointment with the law firm Salina, Lim Kim Chuan & Co.
The project known as Taman Paya Terubong (Majestic Heights Phase 2A) was abandoned in 1998.At that time, the physical completion was already 70%.
The project has 370 units comprising 342 low medium-cost units, six shoplots and 22 light industrial units.
Source: StarProperty.my