An Insight into Penang's Economy and the Impact to Penang's Property Market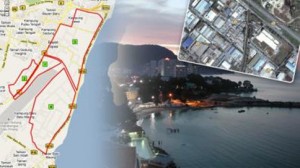 * Article by FREEMEN *
My view on the outlook for Penang property market is, moving forward, cautiously optimistic. Why do I say that?
Increase in investment in the State
Penang's total approved capital investment from January to May 2014 totalled RM3.13 billion, as compared to RM3.91 for the whole year of 2013. In the year 2012, a housing boom was evidence of the increase in private investment in the state.
Big name developer is positioning themselves for this increase in demand and is increasing their land banking in the state. In Dec 2013, one major developer, through its subsidiary, had successfully bid for a parcel of development land measuring approximately 24.458 acres on the island. The purchased price is analysed to be at approximately RM251 psf. Other major developer are also jumping into bandwagon and buying land in Jawi and Batu Kawan.
Penang's economic reposition
In addition, Penang is repositioning it's economy, moving away from labour intensive industries to that of high end services industries such as Shared Services and outsourcing (SSO). This would mean creation of high income job opportunities for the people of Penang.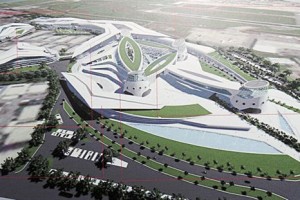 There are three types of SSO: information technology outsourcing (ITO), business processing outsourcing (BPO) and knowledge processing outsourcing (KPO). Employees of both ITO and BPO on average earn a monthly salary that ranges from RM4,000 to RM5,000 whilst the average KPO employee earns RM8,000 a month.
In promoting the SSO industries, the Penang state government announced in September 2013, plans to set aside approximately 17 acres of land in Bayan Baru and Bayan Lepas for its next BPO hub. Office buildings will be available within three to five years. Thus, Penang's strong reputation and architecture will undoubtedly attract more foreign investors to set up their SSO centres here.
Employment outlook and in-migration of job seekers
The manufacturing and services sectors accounted for approximately 40% of total employment in Penang between 2001 and 2011 and will likely remain the biggest employers over the next few years. In 2013 it was projected that a total of 3,500 jobs will be created from the approved capital investment projects. More jobs are expected as FDI flows to Penang improve over the coming years.
As the number of jobs increased, there will be an increase of in-migration of job seeker into the state. The size of Penang's labour force grew by 11% between 2009 and 2012. The unemployment rate in the state has fluctuated around two per cent since the global financial crisis of 2008. According to Chief Minister Lim Guan Eng, Penang is short of some 20,000 workers in various industries.
What about the property outlook?
With capital investments still coming into the state, coupled with the creation of high income job and in-migration of job-seekers, demand for housing is set to be on the uptrend.
The question then falls back to where we, as the investors are buying in order to capitalise on the demand for housing.
Come and Meet Us
On the 16 Aug, 2014, my Mentor and I will be sharing with you in more details about the property outlook in Malaysia. For me, I will talk more on the investment and employment outlook for Penang. I will also share with you how my team and I analyze an area of interest before we decide to make a purchase.
About FREEMEN.
Freemen is an organization which has been training investors since 2008 to benefit from any market. Freemen made 200 individuals more than RM3Million in profit, investing in over RM30Million worth of properties, ALL with no money down!
So, book your seat early as we will be expecting a full house. Now, people usually have to pay the retail price of RM197/pax , BUT, I will give you this deal: You get all these learning for only RM37!
*SPECIAL OFFER: 1st 50 people to register in for this event will get a FREE Penang map from Ho Chin Soon.
So hurry, take action now to register here http://bit.ly/proptalk as seats are limited
Happy Investing,
Keegan.
[Sponsored Ads]