Quattro 360 @ Bukit Dumbar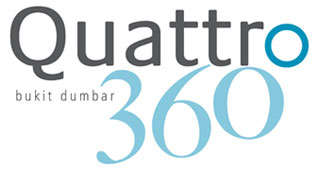 Quattro 360,  a condominium development by Marvellous Land in Bukit Dumbar, Penang. It features a total of 38 units with only two units per floor. Each unit has a built-up space of 1,900sq ft, and comes with four bedrooms, two of which are master bedrooms. The condo units also come with private lifts and lobbies as well as a double security system.
Property Project : Quattro 360
Location : Bukit Dumbar, Penang
Property Type : Condominium
Built-up Area : 1,900 sq.ft.
Total Units : 38
Developer : Marvellous Land Sdn. Bhd.
[no photo available]