SA65 – Taman Perdana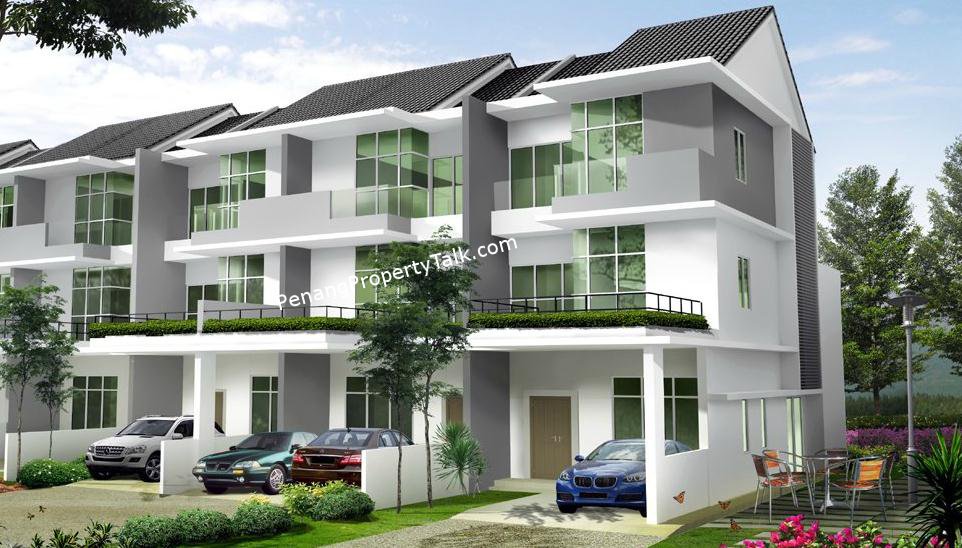 SA65 signifies the 65 acres utilised in the development of this residential enclave within Simpang Ampat which is oriented towards the experience of ideal home living.
The specially designed features of SA65 fulfills the true needs of every home. The emphasis is on what contributes towards making a residence what it should be. Comfort freedom and convenience are the prime considerations. Hence the importance given to space allotment. With a sizeable built-up average of about 3500 sq ft for Terrace 'T1' and 4500 sq ft for Semi Detached Home 'S1', you are assured of more than enough indoor space to ensure not only total living comfort but individual privacy.
SA65 further incorporates a commercial sector which comprises 4-storey bunglow-style commercial blocks which impart a distinctive corporate image. The flexible features of these units, each of which comprises at least 10,000 sf and above, are a boost to any commercial operation where space and top functionality are of primary importance.
Each phase is a guarded community with a single-entry point and guarded-house to ensure the safety and peace of mind of the residents within.
Property Project : SA65 @ Taman Perdana Utama
Location : Simpang Ampat, Penang
Property Type : 3-Storey Terrace & Semi-D
Tenure : Freehold
Built-up Area: 22′ x 50′ (Terrace), 26′ x 50′ (Semi-D)
Total Units : 67 (Terrace), 30 (Semi-D)
Indicative Price: RM 525,000 onwards
Developer : Great Marvel Sdn. Bhd.
Contact No.: 04-588 4992