Penang Arts District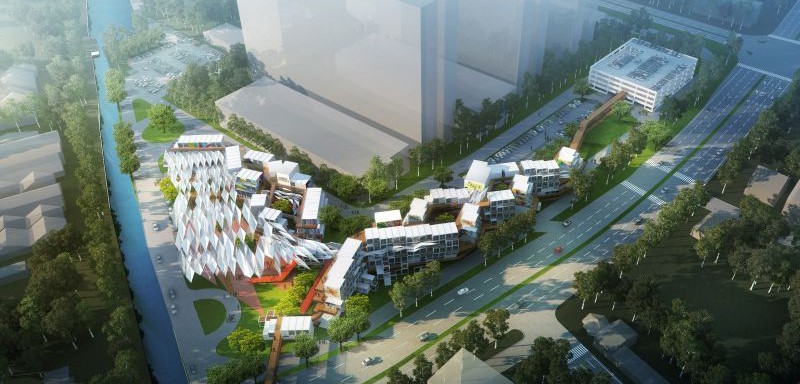 Two years after announcing the set-up of an art district, the state Pakatan Harapan government said today the masterplan for the Penang Arts District (PAD) is finally ready and has been submitted for planning permission.
Penang Chief Minister Lim Guan Eng said there were several delays for the PAD project due to conflicts with the proposed state light rail alignment.
"Last year, a 9.2 acre development site off Gat Lebuh Macallum and Lebuhraya Tun Dr Lim Chong Eu was identified to be an ideal place to set up the Penang Arts District," he said.
Lim said the state government will invest RM30 million for the PAD.
He said the 100,000-sq ft build-up space of the arts district will be mainly made up of shipping containers.
"The container concept and modular style allows for greater flexibility and opportunity for the space to evolve with time," he said.
The Penang-based BYG Architecture Sdn Bhd was appointed as the lead designer for the PAD.
The architecture firm had submitted a pre-qualification tender with their "Under One Canopy" concept which is breathable canvas that will span over a sculpture park surrounding the art district.
Lim said the PAD will cater to the single largest collection of art galleries, cultural museums, exhibition spaces, art and music studios, arts schools and workshops in Malaysia.
Source: The Malay Mail Online
Location Map: