Hijau E-Komuniti (Affordable Housing Scheme)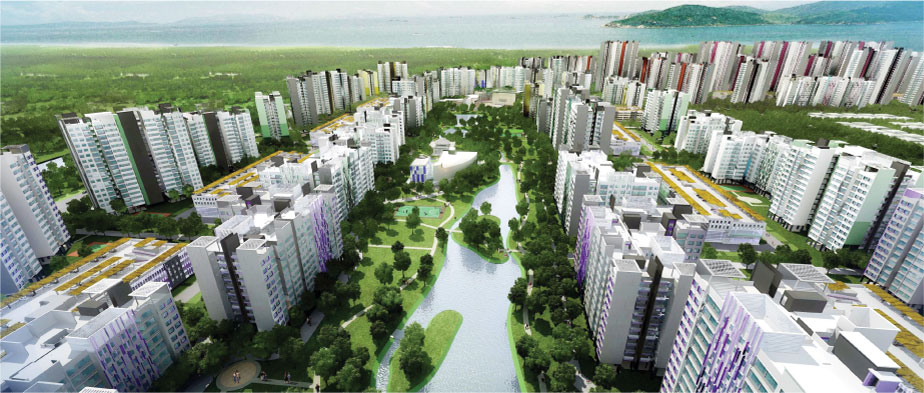 Hijau E-Komuniti, a strategic masterplan by Penang State Government with a keen emphasis on green living and long term sustainability. This development is expected to provide 11,800 units of affordable housing for 59,000 residents. Meticulously planned down to the finest detail, the development will be implemented in stages through multiple phases.
As its name implies,  Hijau E-Komuniti is pleasantly surrounded by lush greenery and the wonders of nature. The ideal backdrop for green living, it features:
2-km Green Lung
Lush landscaping
Desirable location close to the sea and surrounded by the rich floras and faunas of Batu Kawan
A multitude of recreational spaces
Dynamic integrated township
Affordable housing and conducive lifestyle
Equipped with the latest public amenities and facilities
Strategic location – Gateway to Penang
Variety of layout plans available to suit individual preferences
Satellite city, commercial centres, theme park, Batu Kawan Stadium, Batu Kawan Industrial Park as well as higher learning institutions situated within its vicinity ensure excellent job opportunities and investment value
Hijau E-Komuniti is envisioned to rise as the Northern Corridor Economic Region's (NCER) main focal point when fully developed. With an estimated 59,000 residents and a wide array of amenities, infrastructure, industrial areas as well as commercial centres within its vicinity, it is set to grow at a rapid pace and ultimately become a self-sustaining ecosystem of its own.
A 20-minute drive through the 2nd Penang Bridge brings you to Bayan Lepas, Penang's main industrial hub. Additionally a wide range of amenities and facilities including schools, wet markets, banks, health clinics, hypermarkets and other industrial parks are only within a short drive away.
Hijau E-Komuniti will be developed in 5 phases and the construction of phase 1 is already in progress.
More about Penang's Affordable Housing Scheme
The Master Plan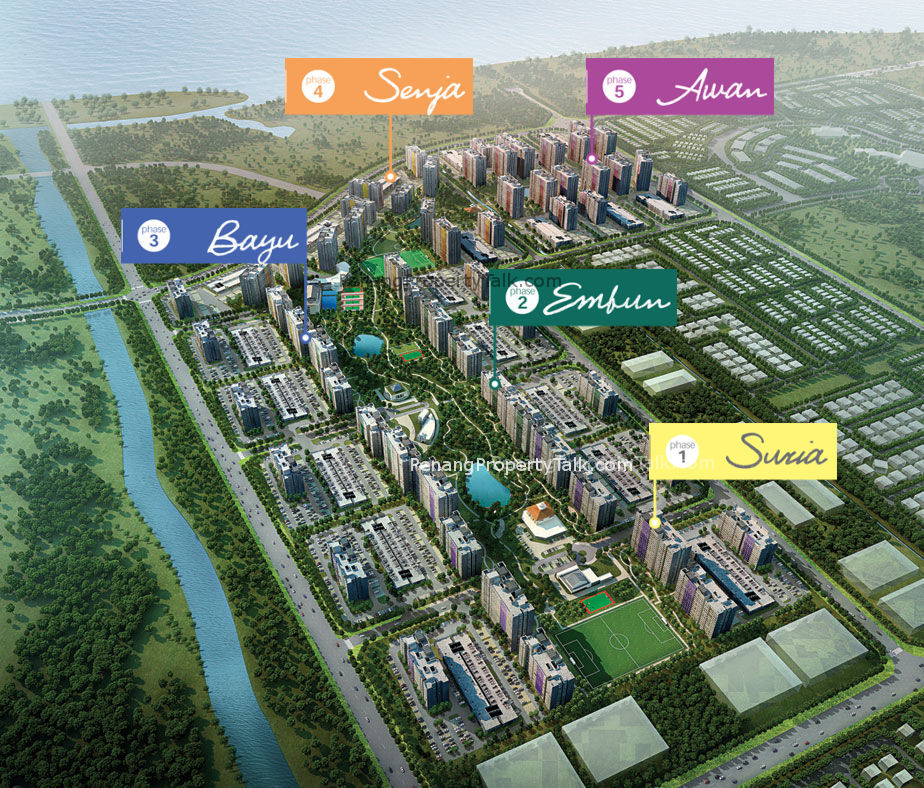 Phase 1 – Suria (Under construction)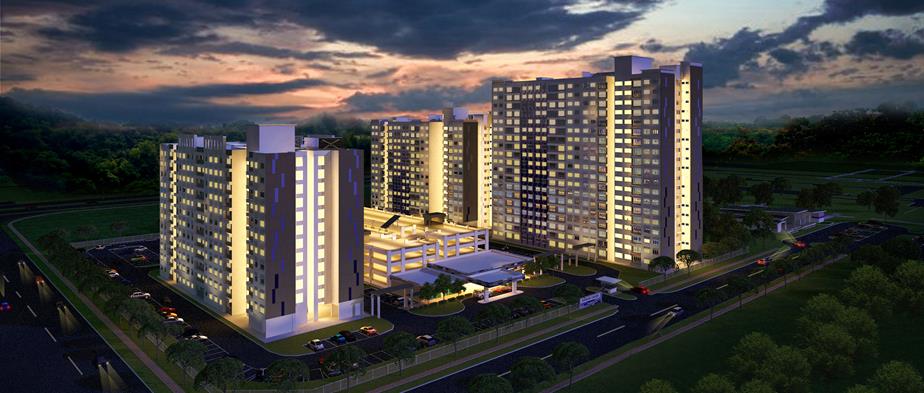 Property Project : Hijau E-Komuniti
Location : Batu Kawan, Penang
Property Type : Apartment/Condominium
Indicative Price: RM200,000 and below
Total Units : 11,800
Developer : Penang Development Corporation

Street View