Major infrastructure projects in Penang enhance sector prospects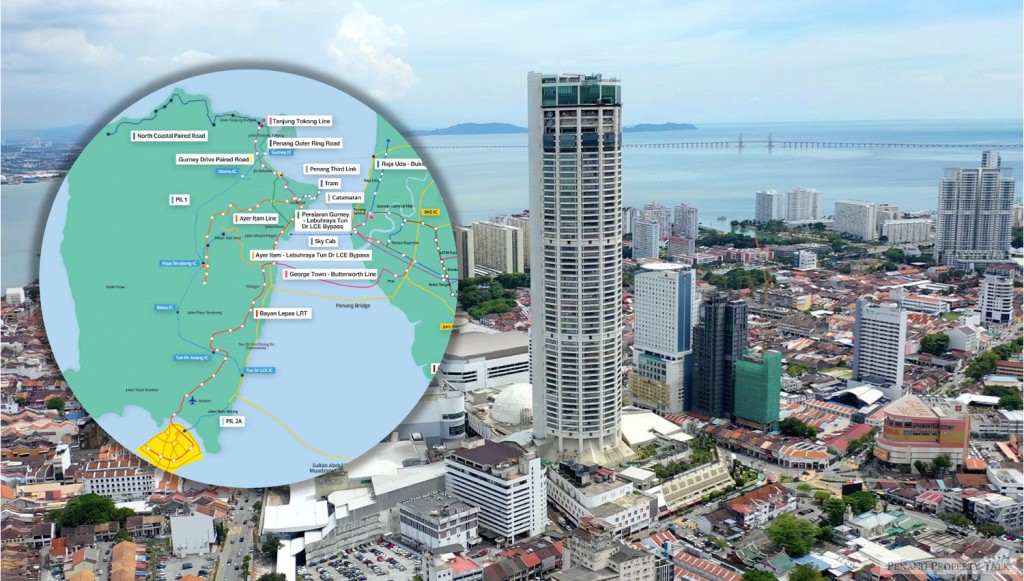 Penang's ongoing infrastructure developments, including the Bayan Lepas light rail transit (LRT) and Silicon Island projects, are elevating the outlook for several companies in the construction and property development sectors. This is according to a research report by Maybank Investment Bank (Maybank IB) which identified beneficiaries including Gamuda Bhd, IJM Corp Bhd, and Sunway Construction Group Bhd within construction and S P Setia Bhd, among others in property development.
The bank's researchers visited Penang and their observations on the ground backed up their positive perspective on the state's potential, with major projects driving Penang's attraction for foreign direct investment (FDI) and tourism. Gamuda has a substantial stake in the construction sector, partnering with the Penang state government on the Silicon Island development. While in the property sector, an array of developers, including S P Setia, Eco World Development Group Bhd and IJM are set to redraw the landscape of Penang.
The researchers noted other significant infrastructure developments underway or in planning. These include the Penang International Airport expansion, which could virtually double its capacity; the Bayan Lepas LRT that could provide a transport link between the island and the mainland; and Silicon Island, a project with enormous potential to attract FDI and generate employment. If the LRT project extends to the Penang mainland, Malaysian Resources Corp Bhd and Eastern & Oriental could also stand to gain. Maybank IB also hinted that a third bridge between the island and mainland could be included in the Penang Transport Master Plan.
Maybank IB believes that these developments will aid Penang's long-term growth, luring more FDI, especially in high-tech manufacturing. The Bayan Lepas LRT, in particular, is forecast to be a game-changer for the property market, which could be partially funded by new transit-oriented property developments. This move is expected to receive substantial response.
In addition to Silicon Island, ambitious projects like The Light Waterfront Phase 2 and Andaman Island are set to transform the dynamics of Penang's property market. Despite the introduction of a new industrial park in Perak, Penang's industrial land demand remains unaffected due to its connectivity, infrastructure and skilled workforce, the report says.