Chin Hin and Ivory Properties to develop Crown Penang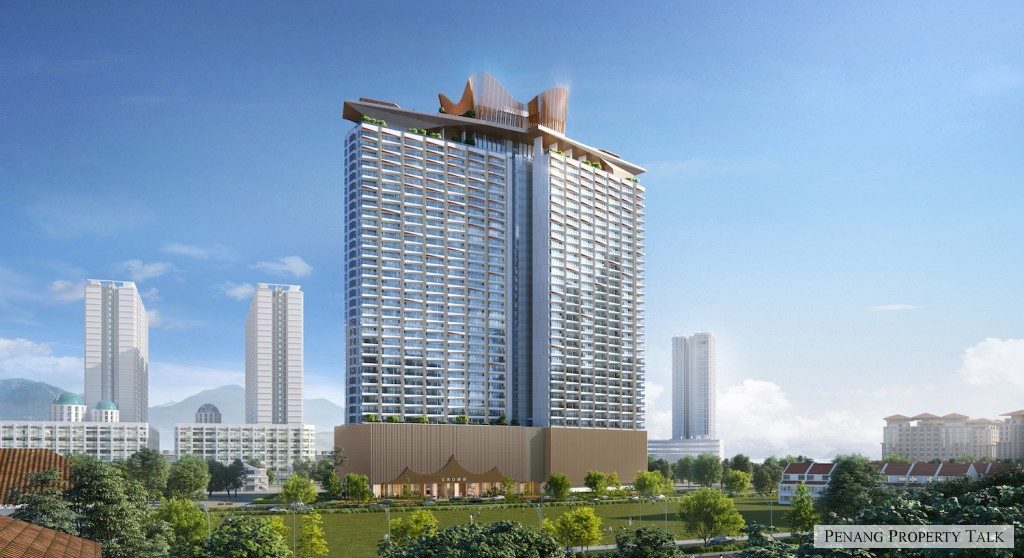 Chin Hin Group Property Berhad, through its subsidiary, Stellar Platinum Sdn Bhd, has today, entered into a Joint Development Agreement (JDA) with Ivory Meadows Sdn Bhd, a wholly-owned subsidiary of Penang-based property developer Ivory Properties Group Berhad, to jointly develop the iconic Crown Penang, marking its maiden foray into Penang.
Under the JDA, Stellar Platinum Sdn. Bhd will fund the entire project development cost through capital injection, internal funds, and secure financing facilities while Ivory Meadows will continue to manage the development of the project, including planning, construction, as well as marketing and sales. Stellar Platinum will be seeking a collaborative partner to take up 30% of its stake.
Envisioned to be a sustainability-focused, low-density, landmark development with minimalist architecture, the 41-story Crown Penang has an estimated gross development value of RM 475 million, and will comprise 588 units of residences featuring cutting-edge smart home technologies within a tranquil urban resort setting. The development is targeted to complete in 2027.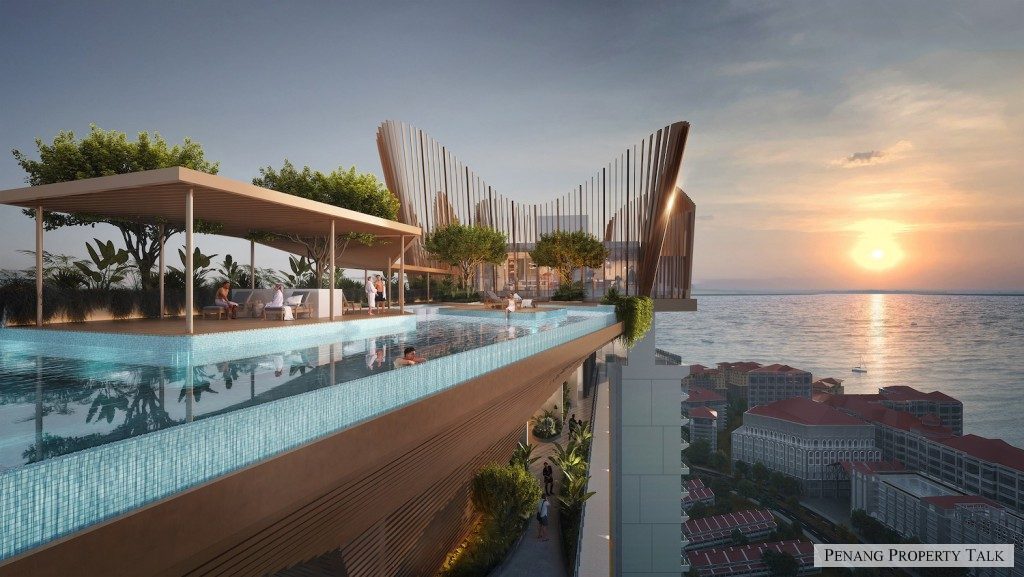 Crown Penang is envisaged by a curation of world-class award-winning firms including Quintrix Architects, Chaos Design Studio, Sputnik Forest Labs, Permata Green and Arup. The only development with a double-story rooftop facilities deck which "crowns" its residential tower, it is located on the last plot of land in the prestigious seafront neighborhood of Seri Tanjung Pinang 1 with direct access to the Gurney Wharf via the Penang Outer Ring Road.
Chin Hin Group Property's Non-Independent Non-Executive Director, Datuk Seri Chiau Beng Teik, who signed the JDA, said "At Chin Hin we believe strongly in forging strategic partnerships to accelerate growth and value creation for our customers and shareholders. We are delighted to take another leap forward with our first foray into Penang's exciting real estate market which is expected to continue to trend upward post-pandemic.
"We are thrilled to develop the landmark Crown Penang alongside Ivory Properties which will appeal to discerning homeowners and investors. We are confident that Crown Penang will be well-received and set a new standard for both the real estate market and the burgeoning tourism market in Penang," he said.
Ivory Properties Group Berhad chairman and independent non-executive director Datuk Abdul Malik Abul Kassim said the partnership marked a significant milestone for both parties and is confident about the success of the collaboration.
The residences within Crown Penang range from studios to three-bedroom residences from 495 sq ft to 1,367 sq ft in sizes. The development is located adjacent to the up-and-coming Gurney Wharf, a 60-acre waterfront public recreation by the Penang state government, which will have its first phase completed in May this year.
Convenient amenities nearby include Lotus's Tanjung Pinang and Straits Quay Retail Marina which are within walking distance, while banks, shopping malls, medical centres, schools, wet markets, restaurants, coffee shops and hawker centres are located just minutes away. Residents are a short walk away from the waterfront promenade and easy accessibility from various parts of the island.