Greatech broke ground on new facility in Batu Kawan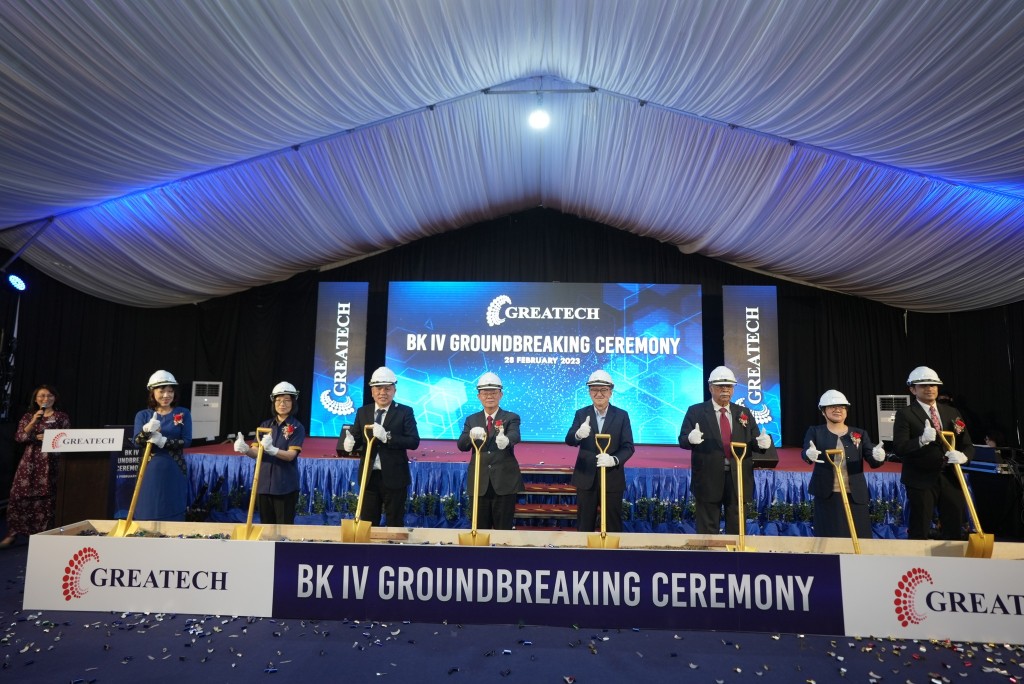 Greatech Technology Berhad is realising its 10-year plan that involves venturing into the solar and life science industries, according to co-founder and CEO Datuk Tan Eng Kee. The company's plan is divided into two parts: Factory Automation and Process Automation. The four pillars of the former will be solar, e-mobility, life science, and semiconductor, with the solar and e-mobility industries expected to generate revenue for the company within two to three years, and the life science and semiconductor industries projected to contribute significantly from 2025 to 2027. Greatech plans to shift its focus to Process Automation from 2028 to 2032.
Greatech announced the construction of a new facility, BK IV, in Batu Kawan. The new facility, with a built-up area of 500,000sq ft, will be constructed on an 11.58-acre site in Batu Kawan Industrial Park. The company is set to create an additional 500 job opportunities with this new plant.
The new plant will be divided into two parts, with one part dedicated to life science automation, according to Tan.Greatech aims to create more medical and life science automation in Penang. The company has a total of 1,288 employees, with 50% of staff being design engineers, and 98% of employees being local talents.
Greatech Board chairman Ooi Hooi Kiang said the company would invest about MYR1.3bn ($312m) in the expansion of BK IV. The company envisions building Penang into a world-class automation hub and becoming a top 10 global factory automation solutions provider within a few years.
The Malaysian Government remains committed to supporting companies such as Greatech, according to International Trade and Industry (MITI) deputy minister Liew Chin Tong. MITI's National Investment Aspiration highlights the need for economic complexity, integration of local supply chains with regional and global supply chains, and creation of new economic clusters and high-value job opportunities. The Government aspires to see the industry move up the value chain and produce more innovative and high-value products that will enable Malaysia to compete globally.
Malaysian Investment Development Authority (MIDA) deputy CEO Lim Bee Vian encouraged all companies in Malaysia to incorporate Environmental, Social and Governance (ESG) practices into their operations.Greatech's investment in ESG practices is a shining example of corporate responsibility that other companies can emulate, according to Lim.
Penang Chief Minister Chow Kon Yeow expressed his congratulations to the Greatech team and all who were involved in bringing this expansion to fruition. He is hopeful that the expansion can nurture local talents and enhance their knowledge and exposure to the latest technology in solar, e-mobility, life science, and semiconductor.