PM launched RM113mil People's Housing Programme in Penang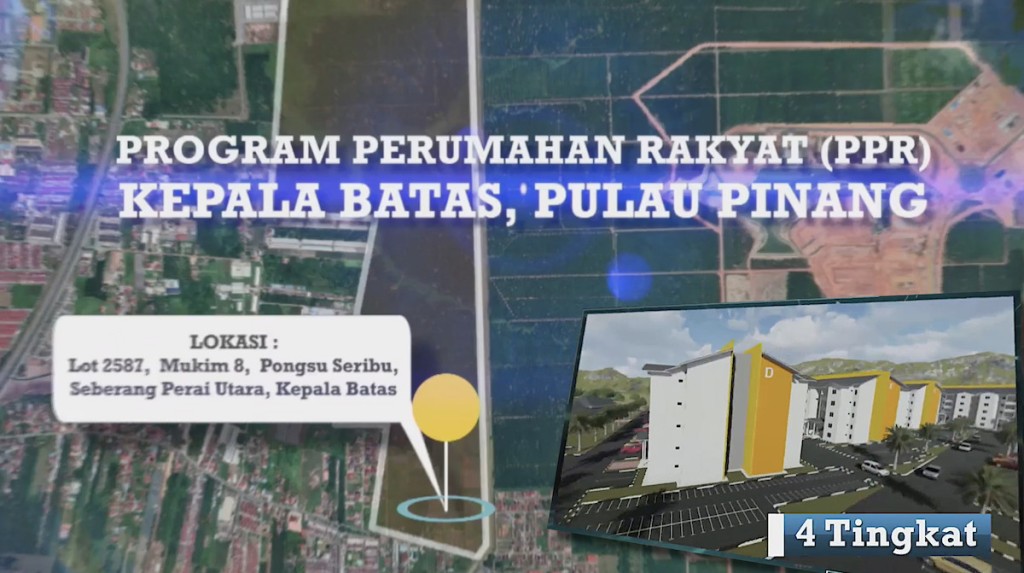 Seven hundred units of affordable housing will be built in the RM113 million Kepala Batas People's Housing Programme (PPR) in Penang, said Prime Minister Ismail Sabri Yaakob.
Speaking at the PPR's groundbreaking ceremony on Nov 2, Ismail said the project would help meet the housing needs of the low-income population and was in line with the government's aim to provide adequate, quality and affordable housing for the country's growing population.
"The cost of building a unit is RM161,000 but it will be sold at RM45,000 per unit," said Ismail.
"This means that the subsidy per unit is RM116,000, and the total amount of subsidy borne by the government for this project is RM81.2 million."
The 700 units, which will be divided into four-storey flats, will be located in an 8ha plot of land owned by the Penang Regional Development Authority (Perda) in Alor Pongsu, Seberang Perai Utara.
Ismail noted that in line with the government's objective to ensure affordable housing, Budget 2023 allocated RM367 million for new PPR projects for 12,400 residents and RM358 million for the construction of 4,250 housing units under the Program Rumah Mesra Rakyat.
He pointed out that the Housing Credit Guarantee Scheme (SJKP) provides a guarantee of up to RM3 billion to banks to provide access to financing for people without a fixed income to own a house.
He also announced the construction of the Kepala Batas Youth Centre worth RM45 million on a 10.1ha land in Mukim 6, Seberang Perai Utara.
It will be equipped with various facilities including a football field and synthetic track, E-Sport hall, music room, gymnasium, jogging track, skateboard park, dormitory and various other facilities for the youth.
"The centre will provide complete international-standard sports facilities and will also be a one-stop centre for youth activities in the northern region of Peninsular Malaysia," said Ismail.
"The government hopes that this project can give a boost to the youth who are active in sports and serve as a catalyst for sports excellence."
Source: FreeMalaysiaToday.com