Penang govt to give discounts of 50% to 90% for extension of leasehold lands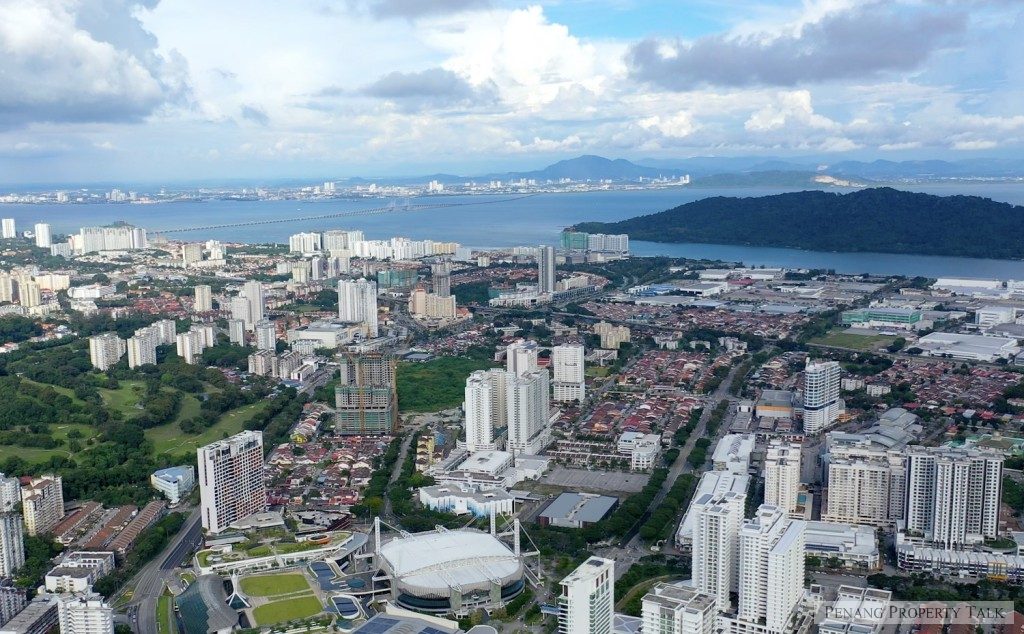 Penang government will grant a premium discount for the extension of leasehold land and also for ownership due to the expired leasehold period, says Chief Minister Chow Kon Yeow.
Delivering his 2023 Budget speech at the State Legislative Assembly today, he said the state government has agreed to grant a premium discount from as low as 50% up to 90% based on the current land value only, without taking into account the structures on the land.
"This premium discount rate is specifically for landowners who wish to extend their land lease tenure. It includes former landowners or their heirs whose land leases have expired.
"This premium discount covers all categories of land use, namely agricultural, residential, commercial, and industrial.
"Individual owners of agricultural and residential land are the groups that will enjoy the highest discount of 90% while commercial landowners are eligible to enjoy an 80% premium reduction.
"Industrial landowners are also eligible to enjoy discounts of between 50% and 75% according to the criteria set by the state government.
"The granting of this discount or premium reduction is subject to some conditions which will be detailed in the circular by the Penang Department of Lands and Mines director.
"Among them is the imposition of a moratorium on the transfer of ownership for 10 years from the date of title registration.
"If the landowner wants to sell his land within the 10-year period, the landowner will be charged a premium of 100% subject to a premium discount that has been paid before.
"The imposition of conditions like this is to curb land speculation and to avoid parties trying to take advantage of the state government's discount," Chow said.
He added that for over two years, the state government has been conducting stakeholders' sessions because, in Penang, there are 20,000 to 30,000 leasehold lands.
He said there was concern whether the state would extend their lease when their 60-year term or 99-year term was coming to an end.
"Granting of this discount will logically have implications for the state government's finances, coupled with various assistance and incentives that have been given by the state government to the people of Penang who were affected by the Covid-19 pandemic.
"However, considering social factors and public interest, the state government has taken this decision for the welfare of the people of Penang.
"The state government hopes that the granting of this premium discount can be utilised to the best advantage by leasehold landowners in Penang in addition to easing the anxiety of landowners whose leases have already expired such as in Bukit Bendera area and some other areas," Chow explained.
Elaborating at a press conference later, Chow said there were concerns about whether the state would extend their lease when their 60-year term or 99-year term was coming to an end.
Under the law, he said all these leasehold lands would have to revert to the state upon the expiry of the leasehold period but he said the state government decided otherwise.
"The state government has decided to extend all these leases. So, no worries. You still have your own property if you apply for an extension of your lease.
"But of course, any extension will come with a premium. In Penang, the value of land is done by the Valuation Department. The premium is charged based on the land valuation.
"Say the same piece of land is worth RM1 million. You should be paying RM1 million to extend it for another 99 years. In this case, the state is giving you a discount of 90%.
"That means you will have to pay RM100,000 to extend another 99 years of the lease on which your bungalow sits. And the valuation is not including the property. It is just the land. That is also a form of discount," Chow said.
He said most of the industrial lands in Penang have a 60-year leasehold.
As Penang is celebrating its 50th year of industrialisation, he said many industrial lands have 10 to 20 years of lease left.
"As an investor, you may be mortgaging the land to the bank for financing. All these are business transactions based on land tenure.
"So, with this decision, we are able to reaffirm our commitment to the industries. You can still keep your factory; you can still keep your land and we will extend your lease.
"Based on the valuation of the land, you have to pay a premium. We're giving you a discount so that you can extend your land back to 60 years (if it is industrial land).
"Of course, you can ask for 99 years or you can ask for 30 years' extension in your application," Chow said.
For further information, leasehold landowners can check with their respective District Land Offices starting Jan 2, 2023.
Source: Buletin Mutiara