5G technology sparks changes for Penang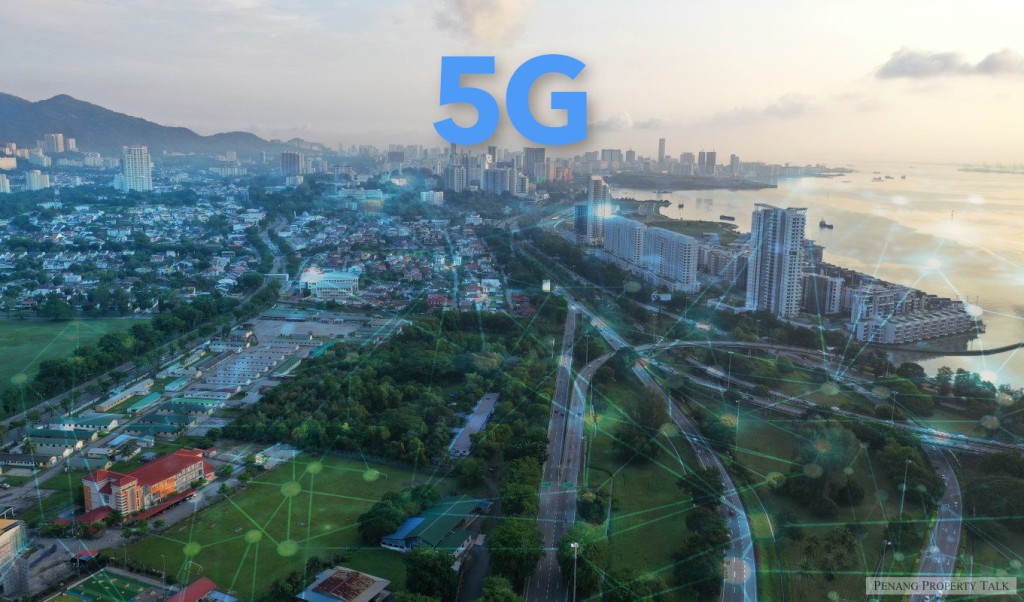 With Penang becoming the first state in North Malaysia to have a 5G network in September this year, the Penang government will focus on developing telecommunications infrastructure in the industrial sector to overcome the current global and domestic challenges.
In an interview with Buletin Mutiara, Penang Transport and Infrastructure Committee chairman Zairil Khir Johari pointed out that the government will promote the state's economic development through 5G technology and automation, as well as strengthen the development of Penang's industrial sector.
He said that the Penang government's vision is to create Penang as an international smart city in line with Penang Vision 2030.
"To achieve this vision, the state government aims to achieve 100% gigabit speeds in densely populated areas to make Penang a gigabit city."
151 5G communication structure to be set up by year-end
He said that in the first phase of the Penang 5G implementation plan, 151 5G communication structures will be set up in Penang this year, 82 have been completed so far and the remaining 69 will be completed by the end of this year.
As of the 3rd quarter of this year, the areas that have been covered by the 5G network include George Town, Balik Pulau, Sungai Pinang, Batu Lancang, Bukit Gelugor, Sungai Tiram, Batu Maung and Bayan Baru.
"As for Phase 2 of the Penang 5G implementation plan, 235 communication structures will be set up in the Seberang Perai and 77 in the Penang Island by 2023."
He pointed out that the 312 communication structures are located in 80 in SPU, 34 in SPS, 121 in SPT, 1 in South West and 76 in North Eas District.
Several challenges faced during implementation
He told reporters that the biggest challenges during the implementation of the 5G network include the difficulty of obtaining consent from the building owners or the landowners to build 5G communication structures.
"Secondly, it is difficult to find a location that meets the guideline regulations and is suitable for the construction of communication structures. Then there were also some objections from residents."
Then there was the delayed response from the relevant external technical department, he said.
"Smart street light poles are the main carrier of 5G new infrastructure, so the design of this aspect, too, is extremely challenging."
He pointed out that despite various factors and challenges, fortunately they were all within control and did not affect the progress of implementing 5G measures in the state.
Zairil mentioned that when implementing 5G network equipment and setting up communication structures, Experts will assess whether the radiation levels are at a safe level and will be set up according to guidelines that are being implemented worldwide.
"Therefore, the implementation of the 5G network will not cause harm to people."
He said that some people would strongly oppose the establishment of 5G network equipment, arguing that this 5G equipment would release radiation that would harm people's health.
He clarified that this is incorrect and does not exist, he said frankly, each electronic product or Internet equipment will release a certain amount of radiation, but as long as it is under a safe level of radiation, it is not harmful, and will not destroy human cells as some remarks suggest.
He cited, for example, cell phones are also electronic products that generate radiation, compared to cell phones are close to the body, cell phone radiation will be closer to the body than the 5G communication structure, but everyone is still inseparable from their mobile phones every day.
Source: Buletin Mutiara