CapitaLand Malaysia Trust to acquire Penang's Queensbay Mall for RM990.5 mil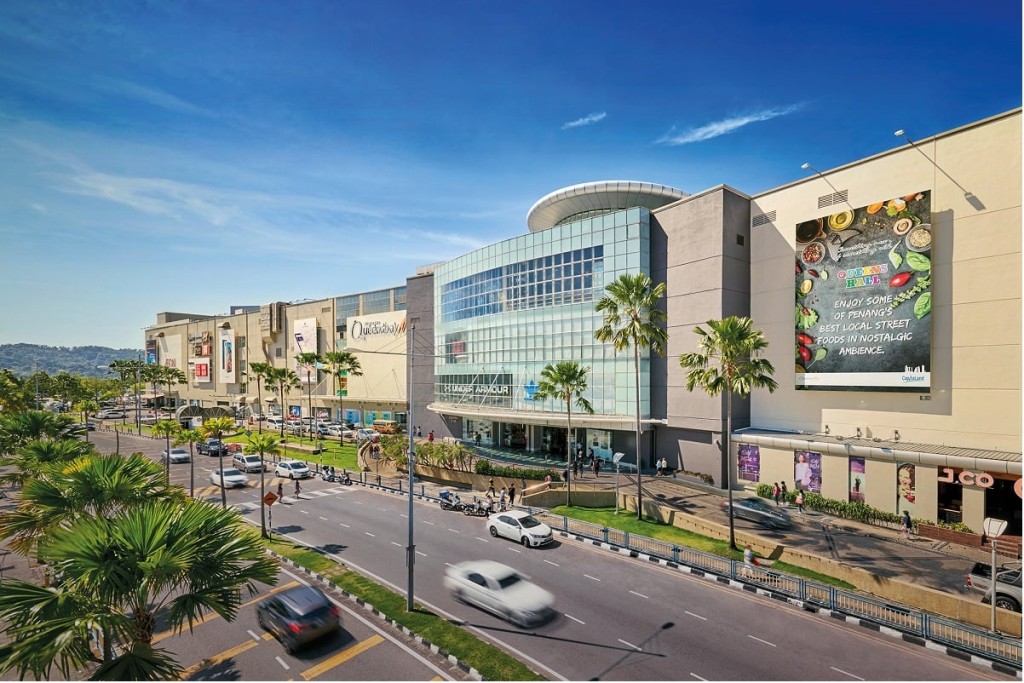 CapitaLand Malaysia Trust (CLMT) is buying 91.8% of the total strata floor area of retail parcels in Penang's Queensbay Mall from parties related to CapitaLand Investment Ltd (CLI) for RM990.5 million in a related-party transaction.
The acquisition sum represents a discount of about 1% to the independent valuation of RM1 billion commissioned by CLMT's trustee MTrustee Bhd.
Taking into account the acquisition fees and expenses, the total acquisition cost is RM1.03 billion and will be funded by a combination of bank borrowings and proceeds from a private placement.
The private placement entails the issuance of up to 1.04 billion new CLMT units to raise gross proceeds of up to RM495.25 million.
CLMT said CLI intends to take up its pro-rata entitlement in the private placement, which will be included as part of the funding for CLMT to acquire Queensbay Mall. As at Nov 3, CLI had a deemed interest of 39.3% in CLMT.
The placees to be identified later may include major unitholders of CLMT, namely the Employees Provident Fund (EPF), Amanah Saham Bumiputera, and Retirement Fund Inc (KWAP).
The acquisition, which is conditional upon the approval of CLMT's non-interested unitholders at an extraordinary general meeting to be convened at a later date, is expected to be completed by the first quarter of 2023.
In a statement, CapitaLand Malaysia REIT Management Sdn Bhd (CMRM) chairman Lui Chong Chee said that as Malaysia emerges from the pandemic, this is an opportune time for CLMT to expand its portfolio of shopping malls and ride on the recovery of the country's retail sector.
The acquisition of Queensbay Mall, he said, will deepen CLMT's presence in Penang, thus strengthening its foothold in the northern region of Malaysia, where it already owns Gurney Plaza and is targeting to complete the acquisition of its first logistics property in Penang in the fourth quarter of this year.
"With a more diversified and resilient portfolio after adding Queensbay Mall and the logistics property, CLMT will be in a stronger position to deliver long-term value to its unitholders," Lui added.
CMRM chief executive officer Tan Choon Siang said the mall currently receives an average of 1.1 million shoppers every month and shopper traffic is expected to improve further with the return of tourists to Penang.
"The proposed acquisition, our largest since listing, will add meaningful scale to CLMT and reflects our continuing efforts to enhance CLMT's portfolio resilience and income diversification.
"Queensbay Mall's property yield of approximately 7.3% is reasonable and will increase the overall property yield of CLMT's portfolio. The proposed acquisition will contribute positively to CLMT's earnings and is expected to be yield accretive upon completion," Tan added.
Upon the acquisition of Queensbay Mall and the logistics property in Sungai Jawi, Penang, CLMT will have seven properties in its enlarged portfolio, with an uplift of 28.2% in assets under management to RM4.9 billion and an increase of 39.7% in net lettable area to 4.3 million sq ft.
CLMT units finished one sen or 1.89% higher at 54 sen on Wednesday (Nov 9), giving the REIT a market capitalisation of RM1.19 billion.
Source: TheEdgeMarkets.com