Revised George Town Unesco World Heritage Site SAP ready for public feedback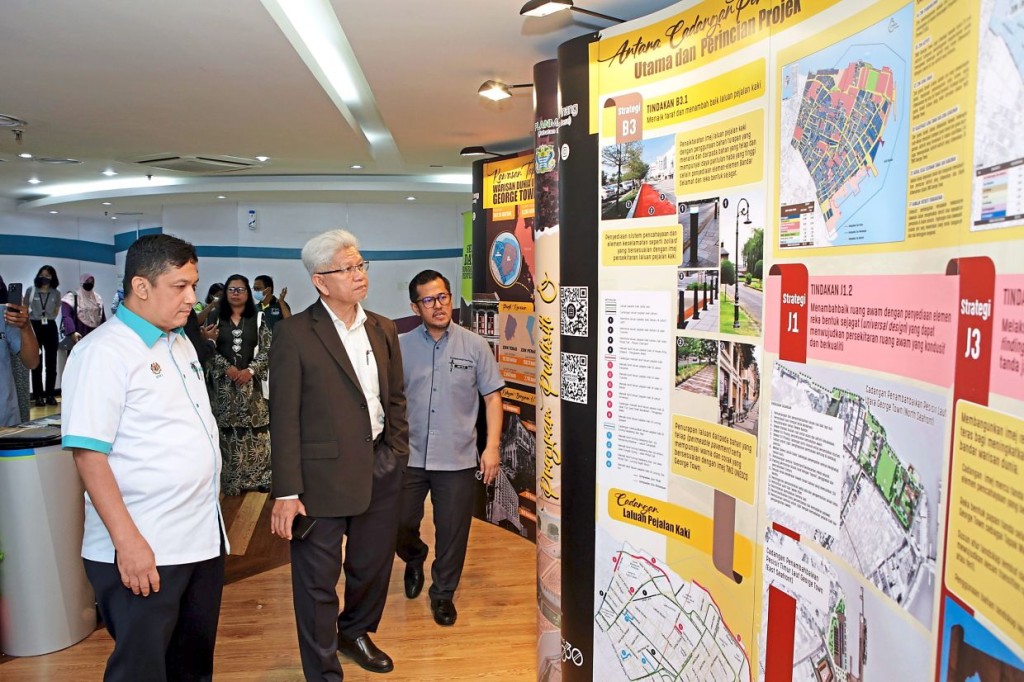 The revised Special Area Plan (SAP) for George Town Unesco World Heritage Site, now up for public viewing, will ensure the township is sustainable.
The plan included a review of land use trends and proposals for appropriate development without affecting the value of the area, said Nazri Abdullah.
The deputy director (planning) of the Environment Department and Town and Country Planning Department (PLANMalaysia) was speaking at a public participation programme on the SAP at Komtar, Penang.
There are proposals for upgrading sidewalks and seaside walkways as well as providing an underground parking facility with 150 bays to cater to the huge number of visitors to the enclave.
Other plans included in the SAP are renovating Dewan Sri Pinang and City Hall so they can host more cultural events, besides removing existing encroachments and restoring old routes.
The 262ha enclave designated under Unesco encompasses 5,285 buildings, with the core zone spanning 111ha with 2,569 buildings.
The buffer zone comprises 150ha with 2,716 buildings.
The George Town Unesco World Heritage Site SAP (Replacement) is a detailed proposal plan and has been translated into two Final Draft reports (Volume I: Management Strategies And Actions and Volume II: Develop-ment Control).
It was prepared to replace the George Town World Heritage Site SAP, which was gazetted on Sept 1, 2016.
The SAP is reviewed every five years. It was due for review in 2021.
The draft needs to be made public in accordance with Section 13 of the Town and Country Planning Act 1976.
This will give stakeholders an opportunity to submit suggestions or objections to the planning proposals contained in the report.
The public participation programme for the draft of the SAP replacement will be held until Oct 28 at three locations.
They are Level 3 (in front of the PTG counter) and PLANMalaysia office, Level 57, both in Komtar, as well as the foyer of the Seberang Prai City Council building in Bukit Mertajam from 8am to 4pm on weekdays.
Source: TheStar.com.my
Join our Telegram Channel now to receive instant update on Penang latest projects and property news