Penang received 8 submissions for the Bayan Lepas LRT project pre-qualification process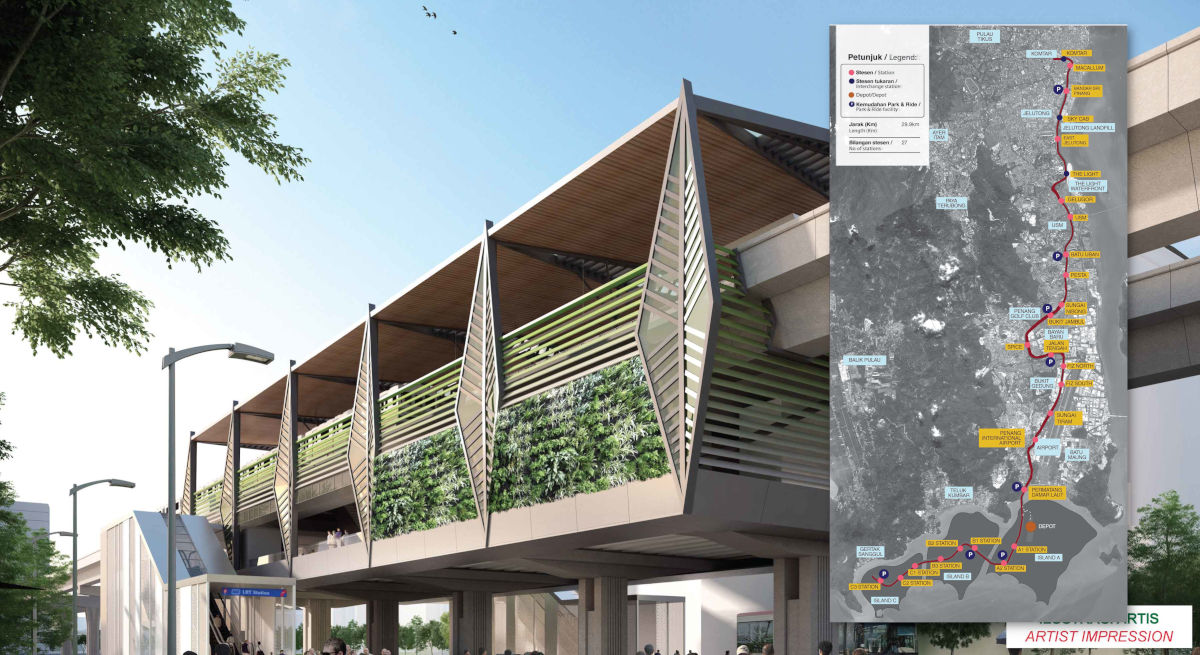 Chief Minister Chow Kon Yeow today said the Bayan Lepas Light Rail Transit (LRT) project should kickstart accordingly, provided the project meets its designated timeline.
Penang has received eight submissions from local and international consortiums for the Bayan Lepas LRT project pre-qualification process, according to a recent announcement by state Transport and Infrastructure Committee chairman Zairil Khir Johari.
The process, which was held from July 25 to Aug 19, saw 45 companies registering interest and purchasing the pre-qualification documents.
"Whenever you plan anything, there is always a timeline.
"So, as mentioned by the state government that the project is set to start next year, we have to work accordingly so that we can meet the timeline.
"We are yet to finalise the acquiring of the land but as I have said, we hope to get things done according to our timeline," Chow told reporters after being asked whether the Bayan Lepas LRT project would be able to start on time next year.
The pre-qualification process was to identify and pre-qualify suitable contractors to participate in the Request for Proposal (RFP) tender process for the engineering, procurement, construction, testing and commissioning of the LRT's viaducts, stations, depot, system and other associated works, as well as the funding, operation and maintenance of the LRT system.
Source: Buletin Mutiara