High-rise owners urge Penang govt to review homestay restrictions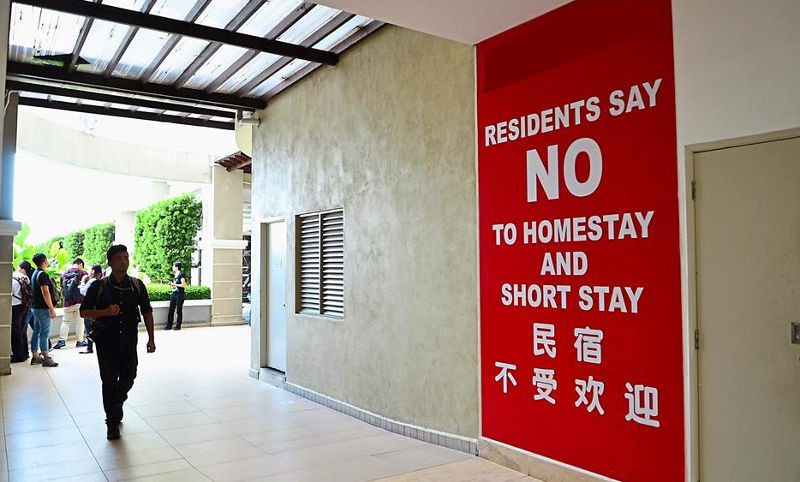 A homestay owners' group has joined calls for the Penang government to reconsider the proposed restrictions on short-term rental accommodation in high-rise buildings.
The Malaysian Association of Homestay (Short-Term Rental) Practitioners said the restrictions, including a cap of 180 rental days a year, limited options for travellers looking for affordable accommodation and would make it hard for owners to pay off their housing loans.
"Our apartment buildings were specifically built for the purpose of leasing," its president, Lydia Tan, said in a statement.
"We were promised by developers that our apartments can be leased out legally, and we pay all tariffs and taxes at a commercial title rate.
"In addition, the proposed rental cap of 180 days a year and three days a week are hardly ideal for short-term rentals when it is the top choice of travel accommodation for international and domestic travellers."
Tan said short-term rentals have contributed significantly to the state's tourism in the past decade, and legalisation of any industry should be discussed with all stakeholders to find a middle ground.
She said the homestays have helped mitigate the issue of vacant properties in the state and created jobs for local residents.
"Together, we should support and sustain Penang's tourism, rather than stamp out an industry which has contributed so much to our local tourism sector," she said.
The group joins global hospitality company Airbnb, which urged the Penang government to reconsider proposed limits on homestays last month.
Aside from the 180 nights a year cap, the state had proposed that homestays in commercial strata buildings be prohibited unless 75% of owners were present at a general meeting to vote to allow homestays in their buildings.
State housing committee chairman Jagdeep Singh Deo said the ban would manifest in the form of a "guideline", which will be passed to local councils for enforcement.
Source: FreeMalaysiaToday.com