Taman Lip Sin Master Plan aimed at improving liveability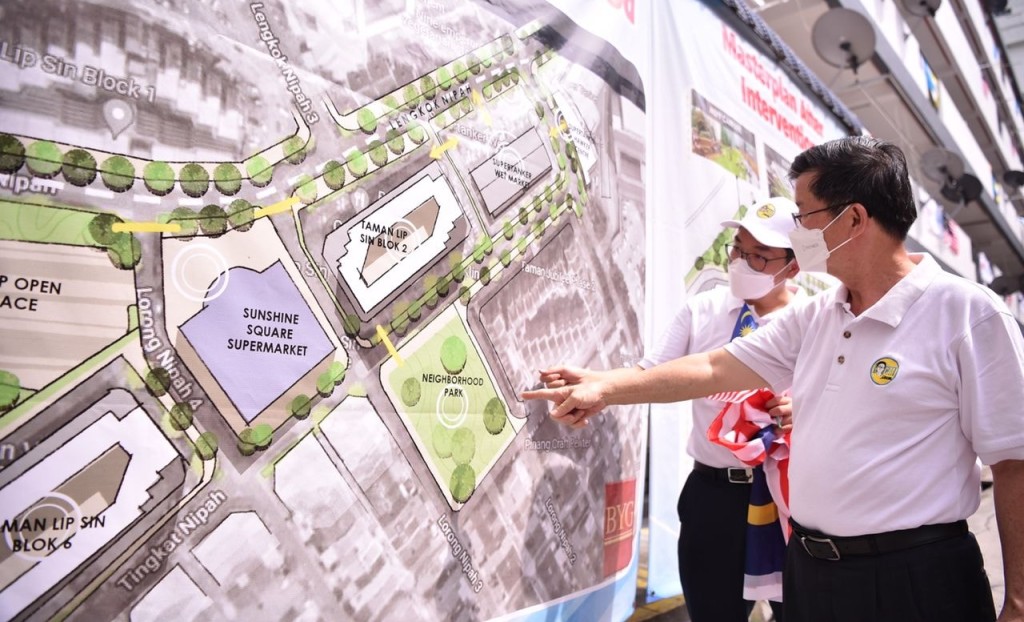 Taman Lip Sin, which comes under the Bayan Baru parliamentary and Batu Uban state constituency, could see its neighbourhood transformed into a better living environment if the proposed Lip Sin Master Plan materialises.
Bayan Baru MP Sim Tze Tzin, who proposed master plan, was determined to improve the liveability of the neighbourhood.
"We have engaged a professional architect to conduct traffic assessment and design the area to be more pedestrian-friendly.
"We want to encourage people to walk instead of drive to nearby places.
"People are encouraged to walk to the nearby pocket parks, supermarket, and other areas in the vicinity," he said in his speech during the 'Jelajah ❤️ Penang' programme in Bayan Baru parliamentary constituency yesterday.
Sim said the Lip Sin Master Plan proposal has been submitted to the state government for its consideration. He hoped for a positive response.
Chief Minister Chow Kon Yeow, who was present alongside his team, praised Sim and Batu Uban assemblyman A. Kumaresan for initiating the Lip Sin Master Plan.
"The state will look into the plan. It is a good initiative. We will consider all aspects, including the cost, if the project gets the nod from the state.
"The community also plays a vital role through its involvement in such initiative," he said.
Earlier, Chow was happy to fly the Jalur Gemilang in view of the National Day celebration end of this month.
Chow and his team had so far visited seven parliamentary constituencies under the 'Jelajah ❤️ Penang' programme. The parliamentary constituencies were Bukit Bendera, Tasek Gelugor, Kepala Batas, Permatang Pauh, Nibong Tebal, Balik Pulau, and Bayan Baru.
Among those present were Chow's political secretary Teh Lai Heng, Lip Sin MPKK (Village Community Management Council) head Ngo Chee Yi and Taman Lip Sin Block 2 Committee chairman Lee Meng Jee.
Source: Buletin Mutaira