Penang allocates RM8mil for slope repairs at Lorong Bukit Kukus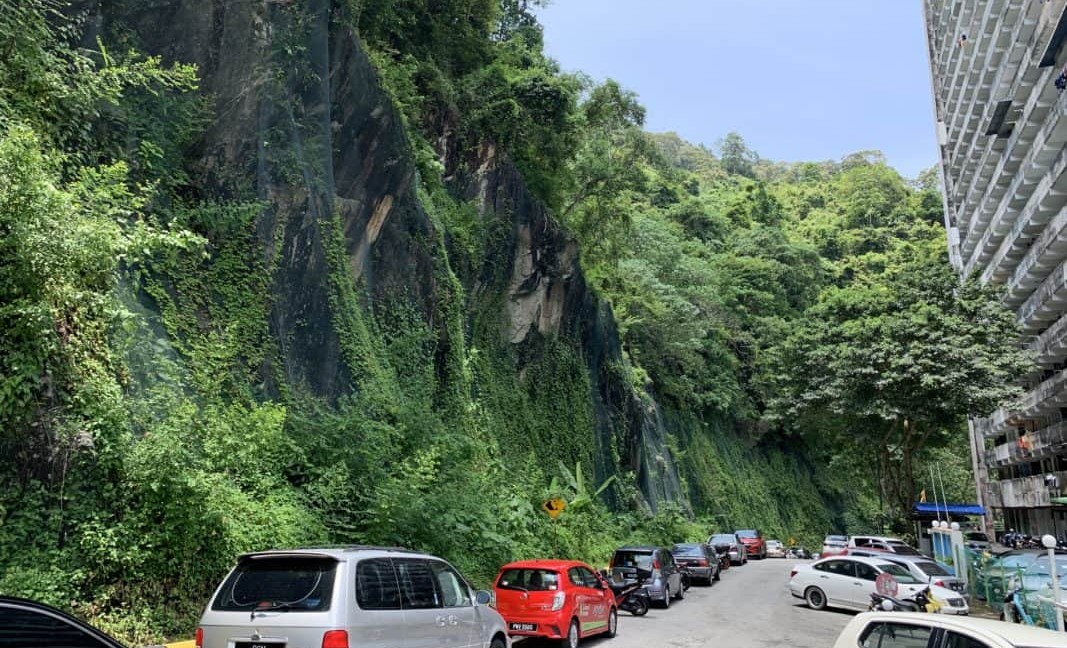 The Penang state government has allocated almost RM8mil for landslide repairs along the slopes of Lorong Bukit Kukus, Paya Terubong, here that will begin in the third quarter of this year.
Penang Infrastructure and Transport Committee chairman Zairil Khir Johari said the restoration work conducted by the Penang City Council (MBPP) will be completed in 18 months, which is the first quarter of 2024.
"The state government has taken necessary preventive steps to ensure the stability of existing hill slops and not threaten the safety of the public, property and the environment of residents of Grandview Heights and bukit Saujana apartments.
"The area involves over 400 houses with over 2,000 residents and previously landslides at hill slopes have occurred in 2017, 2018 and 2020 but did not involve any loss of vehicles, or lives," he told reporters after conducting a visit at the slope area in Paya Terubong here on Monday (April 25).
He said following the incidents, the state government through the MBPP engineering department was instructed to appoint a certified geotechnical engineering consultant to conduct an initial study and to present suggestions on slope repairs along Lorong Bukit Kukus in the first quarter of last year.
Zairil said on April 20, the state government approved almost RM8mil in allocations for slop repairs to ensure the safety and welfare of the residents and their property.
He said slope repair work in the area involve a distance of 3.5 hectares and netting has been placed at the location since 2019 as a precautionary measure to ensure that severe landslides would not occur.
He added that the state government had instructed all local authorities to monitor hill slopes periodically and to take necessary legal action against landowners, including farmers in those areas.
"We found they are conducting agricultural activities along the hill slopes in Paya Terubong, Bukit Bendera and Balik Pulau without proper approval.
"So, we ask these farmers, some of whom have been doing it for a long time, to immediately contact the MBPP by June latest to ensure that they register with the MBPP and monitoring can be conducted to ensure they comply with the guidelines involving hill slopes," he added.
Source: Bernama