Pantai Bersih cleaned up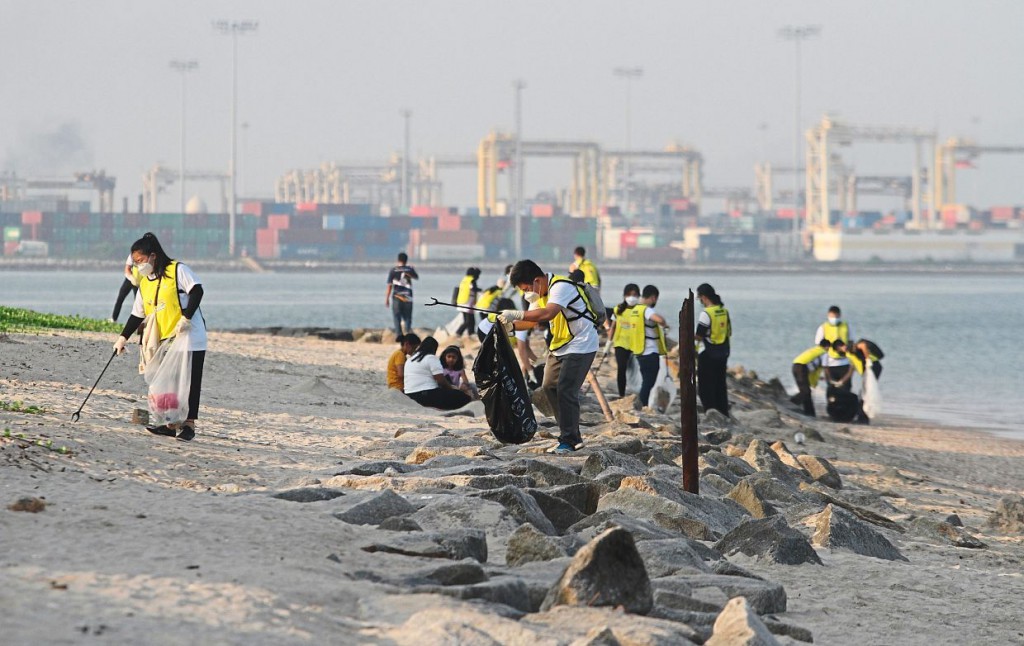 Seeing the rubbish-ridden beaches in her hometown prompted 10-year-old Siti Zulaikha Hazrul to take part in a clean-up programme at Pantai Bersih, Penang.
The Year Four pupil from Sekolah Sri Impian, in Taman Guar Perahu, said she was shocked to find plastic bottles and containers as well as food wrappers strewn along the beach.
"It is sad to see so much rubbish on the beaches which I used to visit every week with my family.
"So when my uncle invited my sister and me to accompany them, I was the first to say yes," she said.
Siti Zulaikha and her sister Siti Nursyafiqah Hazrul, 13, along with their uncle and aunt, were among 60 participants of the beach clean-up programme organised by Penang Youth Development Corporation (PYDC).
The programme, which aims to raise environmental awareness, especially among youngsters, was co-organised by Seberang Prai City Council (MBSP), Malaysian Youth Council, Junior Chamber International Butterworth Chapter and Lions of Bukit Mertajam.
MBSP employees, fondly known as Wira Oren, also took part in the beach clean-up.
Siti Zulaikha's uncle Khairol Annwar, 36, said he hoped the programme would expose his nieces to volunteer work and instil awareness of the importance of protecting the environment.
"I have been a volunteer since my school days. I think this programme is good so I brought my nieces along," he said.
Khairol hopes the girls will learn the importance of cleanliness and protecting the beaches not just at Pantai Bersih but other places too.
Penang youth and sports committee chairman Soon Lip Chee said the involvement of youth and children in such programmes was important as it could instil in them a sense of belonging.
"By participating in such programmes, they can learn how to love the environment and ensure a clean beach," he said in his speech.
He called on the public to keep Pantai Bersih clean so that everyone could enjoy spending their weekends there with loved ones.
Meanwhile, Seberang Prai mayor Datuk Azhar Arshad congratulated PYDC and Soon for coming up with the programme and he hoped that more of such activities would be conducted in Seberang Prai.
"It is a healthy and good collaboration, and the youths who participate in the programme will learn how to appreciate the environment," he said.
Source: TheStar.com.my