Creative Digital District @ George Town to transform Penang's digital landscape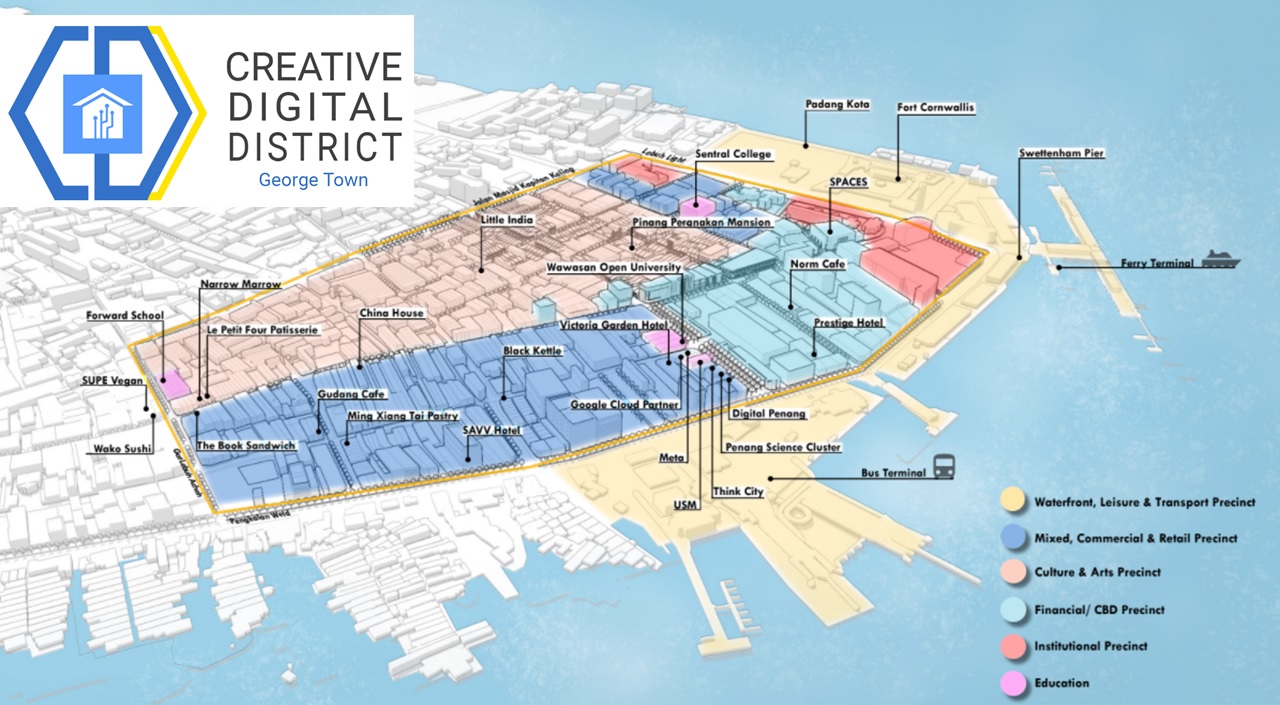 The Penang government plans to attract 50 digital companies and create 2,000 high-income jobs in the next three years.
Chief Minister Chow Kon Yeow expressed his hopes that these companies would invest, set up their operations, and serve as the anchors of the digital ecosystem in the newly-launched Creative Digital District (CD2) or CD Square in George Town.
"We hope to welcome more companies to be part of this ecosystem in the future as digitalisation has now become an important aspect in our daily lives.
"We were developing the manufacturing industry in the past, and we are now trying to rope in the electrical and electronics (E&E) companies in the state to be part of our digitalisation efforts.
"We want to use E&E companies to build a digitisation path.
"In terms of creative economy, the George Town Festival, led by Penang Tourism and Creative Economy (PETACE), has become a renowned annual event showcasing our talent in creative arts.
"In fact, CD Square is proud to have eight companies that have expressed their commitment to establishing a centre in Penang. They are Angkasa-X, BlueSkies, Censof, CTAPPS, Finexus, Karuna Sarawak, Securemetrics, and TriAset.
"Bringing the creative and digital communities together will result in a thriving innovative ecosystem," Chow said after launching the Creative Digital District (CD2) or CD Square at UAB Building in China Street Ghaut last week.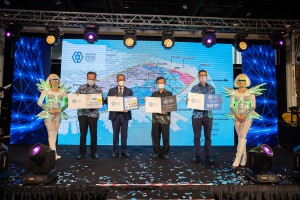 The launch was also streamed live on Digital Penang's Facebook page.
Creative Digital District (CD2), spans about 114 acres along Weld Quay-Light Street-Jalan Masjid Kapitan Keling-Acheh Street.
This is in line with the Penang2030 vision, which is to implement place-making initiatives that serve as a catalyst for a liveable and resilient environment.
Chow said in Penang, there were a total of 10 industrial parks and a MSC Global Business Services zone in Suntech City.
"I am pleased that today we are designating this heritage area as the first Creative Digital District (CD2) in George Town.
"The goal is to create a digital ecosystem of tech start-ups, entrepreneurs, digital services and software companies that can innovate in an environment that promotes Live, Learn, Work and Play, while retaining the heritage character.
"I look forward to seeing the fusion of heritage and digital in the Creative Digital District (CD2) in the future.
"I believe that our academic institutions such as Universiti Sains Malaysia (USM), Wawasan Open University (WOU), The One Academy and others will produce great minds for careers in the creative and digital industries," he said.
Chow also took his time to visit the exhibition by several digital start-ups and the creative showcase by local artists.
(Images source: Digital Penang)
Source: Buletin Mutiara