Intel's new production facility in Bayan Lepas to be ready by 2024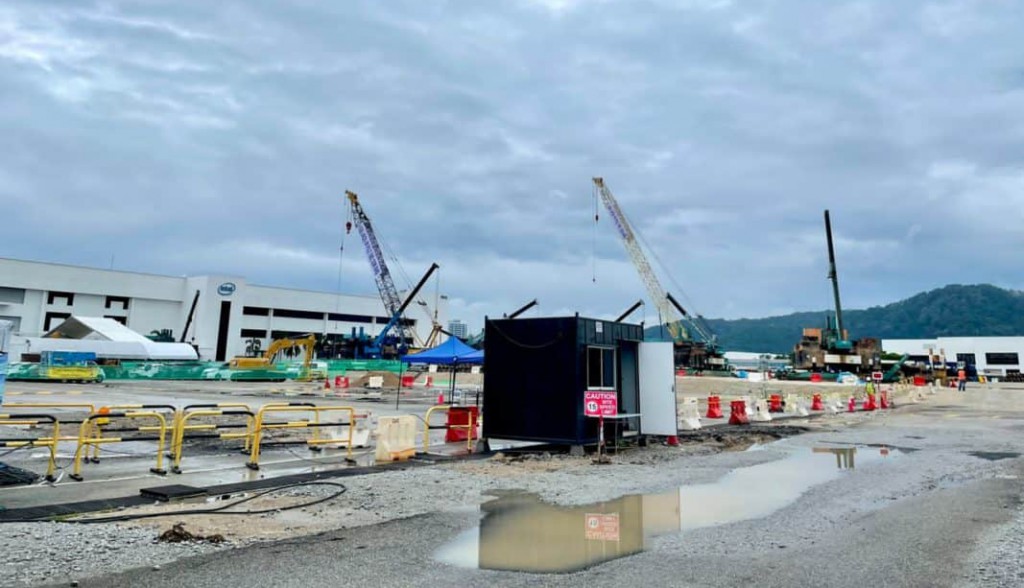 With a presence in Penang that spans nearly half a century, Intel Technology Sdn Bhd is set to further anchor Penang's position as an advanced manufacturing hub with its latest advanced packaging facility in the Bayan Lepas Free Industrial Zone.
The new expansion facility is called the Pelican Project.
Chief Minister Chow Kon Yeow, who was the guest of honour at the groundbreaking ceremony yesterday, said that over the years, Intel has established strong linkages with the domestic economy and had played a fundamental role in anchoring Penang's position as an advanced manufacturing hub.
"Having made their mark here outside of the United States that spans nearly half a century ago, Intel has grown into a high-tech campus.
"This includes an assembly and test facility, Malaysia's largest product design and development centre, and one of the only two Intel shared services hubs that support human resources, finance, procurement, information technology and supply chain operations.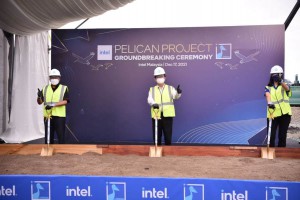 "Today, I am pleased to share that Intel will be expanding its operation in Malaysia, investing more than US$7 billion (RM30 billion) over the next ten years.
"This investment project focuses on the expansion of Intel's assembly test manufacturing and the buildout of die preparation capability with the addition of advanced packaging capabilities to Intel's operation in Malaysia, which is expected to create over 4,000 job opportunities," Chow said during his speech at Intel's Pelican Project groundbreaking ceremony in the Bayan Lepas FIZ yesterday.
The over RM30 billion investments lined up by Intel spanning the next ten years is a testament to Intel's success in Malaysia for its nearly 50 years of presence. The additional investments will help expand Intel Malaysia's operations from time to time.
It was learnt that the new facility would begin its production in 2024.
Separately, Chow reiterated that Penang is among the key pillars of the country's investment inflow and external trade.
"The state recorded two years of outstanding investment performances in a row, which include 2019's all-time-high achievement of RM17 billion, and the second highest in 2020 with RM14 billion," he added.
Apart from Intel's tremendous involvement in bolstering world economy through its core business, Chow also expressed his appreciation to the company for its exemplary corporate citizenship.
"Intel has committed over RM5 million to the Covid-19 Relief Assistance in the country, supporting hospitals, schools, frontliners and under-served families.
"The company has also helped vaccinate over 17,000 people from its own workforce, neighbouring companies and their respective supplier companies," Chow added.
Meanwhile, Intel's chief executive officer Patrick Gelsinger, who was not able to make the trip for the ceremony due to unforeseen circumstances, addressed the congregation via a video.
"I am terribly saddened for not being able to be there to witness this extremely important milestone by Intel with all of you.
"It is absolutely spectacular to see the growth that Intel has sketched in Malaysia, particularly in Penang.
"From around 100 employees since we made our mark for the first time in Penang in 1972, now we have more than 13,000 employees.
"That is absolutely amazing!
"This new plant will enable us to further expedite and steward the Moore's law.
"We will continue to grow and expand our presence here in Malaysia, and a special thanks to the government officials here for accommodating Intel's continued interest to contribute vastly to the economy.
"Thank you to all our staff here for also playing a part in taking this prominent next step forward," Gelsinger said.
Intel Malaysia managing director Chong Aik Kean, during her speech, said that Intel's Pelican Project would set a new trademark in the company's presence here in Malaysia.
"We are pleased to celebrate this milestone that will create more job opportunities for the people, while setting new landmarks in Intel's assembly test manufacturing sector," she said.
Chow then said Penang would be stepping into the 50th anniversary of its industrialisation journey in 2022.
"This is a significant milestone that testifies the state's conducive environment in captivating sustained interests from investors," he added.
Source: Buletin Mutiara