New paired road to open partially soon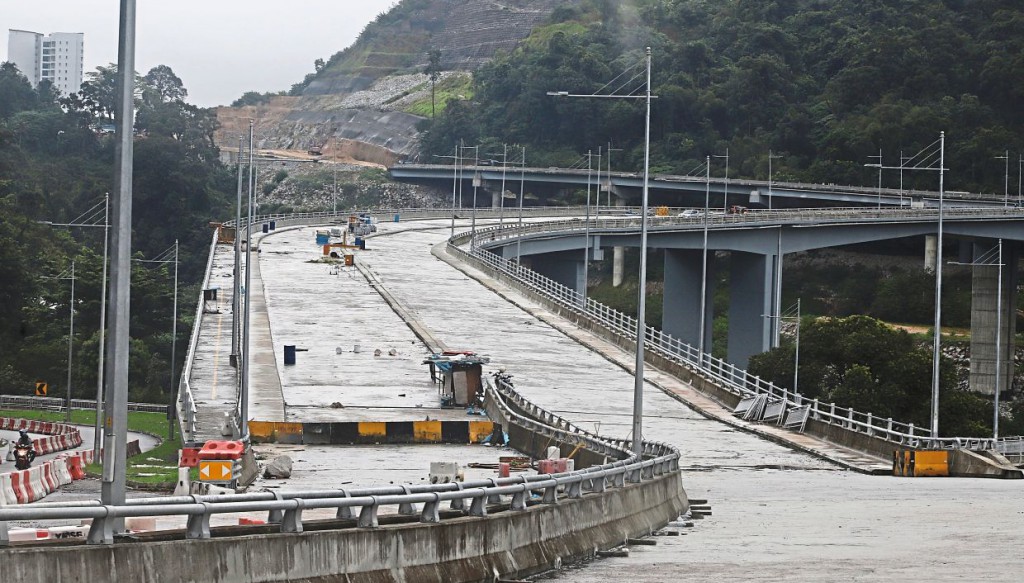 The RM545mil Bukit Kukus paired road in Penang will be partially open to traffic next month.
Penang infrastructure and transport committee chairman Zairil Khir Johari said the 3.3km stretch from Lebuh Bukit Jambul that branches out to Jalan Tun Sardon and Paya Terubong was expected to be ready by late December.
He said the section cost Penang Island City Council (MBPP) RM275mil, adding that the project cost remained the same despite several delays earlier.
"The stretch by council will be open to traffic in late December.
"There will be two other portions which have yet to be completed by private developers," he said when contacted.
The project consists of three sections.
Besides the section by MBPP, two more developers are responsible for the remaining 1.4km (RM150mil) and 0.7km (RM120mil) stretches.
The works include the junction improvement of Lebuhraya Thean Tek, widening of the existing Jalan Bukit Kukus, construction of new roads and an elevated road from Jalan Paya Terubong to Jalan Tun Sardon and an intersection of new paired road to Lebuh Bukit Jambul with a dedicated right-turn ramp.
Zairil said the entire project was scheduled for completion in 2025, which was the original date.
"However the date could change as the private developers will need time to complete their portions.
"We will open the roads in stages as at when it is completed over the next few years," he said.
Work on the project was delayed due to a few reasons that included the movement control order (MCO).
There were five extensions of time given due to land acquisition issues, slope stabilisation work, relocation of utility lines as well as landslide and blasting permits.
One of the contractors was reportedly cash strapped and work was also stalled due to an objection hearing.
The paired roads project is touted to be the highest elevated route in the country which rises to its highest point of 59.4m from the pile caps.
The project also had its fair share of mishaps since it began in 2018.
In October 2018, 14 beams meant to be a platform for a section of the highway fell, leading to the Department of Safety and Health issuing a stop-work order.
Two days later, a landslide mangled 12 container cabins, killing nine foreign workers and injuring four.
The main contractor Syarikat Yuta Maju Sdn Bhd, was fined RM35,000 in February last year for failing to provide a safe work procedure.
Source: TheStar.com.my